Reviewer Mia shares her standout novels for 2016…
Tinder by Sally Gardner illustrated by David Roberts
Published in 2013 but I only read it this year. Stunning book, beautiful writing and illustrations that almost, but not quite, give you nightmares. Otto a young soldier falls in love with Safire and uses the magic tinderbox to win through to a sublime ending. Powerful re-imagining of famous fairy tale pulls no punches and carries away into a medieval world full of terror, horror and much beauty.


A heart-warming coming of age story set in America during World War II featuring 12 yr old Annabelle. When new girl in town, the cruel manipulative Betty threatens her young brothers Annabelle struggles to deal with this on her own. Later when the reclusive war veteran Toby is implicated in Betty's disappearance and the whole community becomes involved she has to act to protect those she loves before it is too late. This is a rich layered novel that doesn't pull any punches. It grips you from the opening line and carries you along into an intense emotional journey. Great reading.


A young boy sets out on a magical adventure on Christmas Eve. Set in a magical world, sort of, this layered and complex work won the Guardian Children's literary award. It is about a boy called Mouse, because he is small and dreamy, often away in his own world, and not very successful in everyday things. On Christmas Eve his mother takes him and his two sisters on a drive to his grandparents' house to spend Xmas together. On the way the car has an accident and Mouse is catapulted into a different world, where his favourite toys are real although different from what he expected. He is on a quest to reach the castle, accompanied by a sheep and a bossy horse.  He meets minstrels, wizards, and dinosaurs but the big horror is the giant Pink Knight who is pursuing him. It is all very surreal, very gripping. It is also very funny but touching as well. The ending is stunning. I do wish that this book had been illustrated and that may happen at a future date.


This  intense, gripping and heart wrenching story tells how 9 yr old Ada leaves her one room apartment with her young brother to join the evacuees escaping London during the blitz. Ada has a twisted foot that makes it difficult and painful for her to walk. Her mother, a cruel and ignorant woman has kept her isolated, and given the impression that she is also not normal mentally. But Ada really thrives in the country; she learns to read, teaches herself to ride a pony, makes friends and learns to look after herself and to trust others. This is a long story, over 300 pages, but Ada is such a strong and engaging person, her world is so carefully presented, so rich and varied with humour and pathos combined that you can't put it down. You just want to know how Ada will get her foot and her family sorted. A Newberry Honor book from Text publishing, great value at $16.99.


This book continues the adventures of Stella Montgomery first encountered in the very popular Withering by Sea. Stella has now been sent away by her awful aunts to an old dilapidated house in the middle of the country. To make matters worse she will live there with her two strange cousins and share lessons with a governess. She feels alone and unwanted but not miserable because she is a resourceful person, or should I say, resilient.
When you are all set for a grim and ghastly kind of Jane Eyre at Lowood School kind of place Rossell surprises us. The people are kind and friendly but the place itself is a mystery and a puzzle. Stella has a photograph of her mother and a pram containing two little babies and it was taken at Wormwood Mire. What happened to her mother? Who is the other little baby?  Is there a fearsome creature left behind by the collector in the lake? What about the monster that the villagers say has come back to steal sheep and children?
This is a delightful mystery with a slight fantasy element which I can't describe because that would give away too much plot. The book is beautifully produced, a quality hardback illustrated by the author. Just lovely.


A young couple try to survive on a spaceship in the middle of a galactic war.
A fast paced, exciting, edge of your seat space opera for older readers of 14+. The year is 2575, and two rival mega-corporations are at war over a planet that's little more than an ice-covered speck at the edge of the universe. Kady and Ezra – once a couple but now estranged- fight their way onto the evacuating fleet hotly pursued by an enemy fleet. As well, a deadly mutating plague has broken out and is killing people at an alarming rate. The fleet's AI, which should be protecting them, may actually be their enemy; and nobody in charge will say what is going on. The story is told from multiple points of view in a variety of formats, computer printouts, emails, security briefings, sometimes printed black on white, sometimes white on black. It's a roller coaster of adventure and excitement and great fun. At 608 pages, yes 608, it's engrossing all the way and great value for $19.99. The sequel, Gemina is just out, and its even longer at 659 pages and I am really looking forward to finishing it. Both are great holiday reads.


Set in Victorian London, this is the story of Annabel a properly brought up girl who is sent by her mother to live with two old aunts who turn out to be witches. She is catapulted into a magical world, aided by the urchin Kitty. She meets trolls and dragons in a desperate quest to save London from the evil Mr Angel who wants to devour the city. Beautifully written and inventive but using familiar tropes this is a winner from the author of Ophelia and the Marvellous Boy.


Young girl rescues squirrel and together they have crazy adventures.  Age Range: 10+.
Flora and Ulysses won the Newberry medal and it is very good indeed. Flora, our heroine, has signed a contract with her mother to turn her face away from the idiotic high jinks of comics and toward the bright light of true literature. When Flora rescues the squirrel Ulysses from the vacuum cleaner he gains super powers, he can fly, he can type on a typewriter, in fact, he becomes just like a hero in her favourite comic and plenty of high jinks ensue. Together Flora and Ulysses battle misguided parents, dotty neighbours, and make some surprising new friends. This hilarious book is liberally illustrated in comic book style with speech and thought bubbles and the occasional double page spread. It's a fantastic read and a marvellous example of true literature.


Pax by Sara Pennypacker, illustrated by Jon Klassen
Peter has to abandon his pet fox, Pax far away. Heartbroken, Peter decides to make his way back to try to rescue his lost pet.  Age Range: 12+
Peter has to abandon his pet fox because his dad is going off to war and Peter has to go and live with his grandfather miles away. He bitterly regrets leaving his pet to the mercy of the forest and sets off alone to walk the long distance to get him back. The story switches between what is happening to Peter and what is happening to Pax the fox. This dual viewpoint creates interest and tension because the writer always switches at a vital point in the story. Both Peter and Pax are lost in this new situation and must learn new ways to cope. This is a gripping story of survival, courage and love, beautifully written. And it has some great illustrations by Jon Klassen, himself a creator of award winning picture books.


The Doldrums written and illustrated by Nicholas Gannon
Archer Hemsley is 11 yrs old and dreams of rescuing his grandparents, famous explorers, who were last seen stuck on an iceberg in the Antarctic.  He enrols the help of his friends, Oliver and Adelaide. Together they devise ways and means to get to Antarctica culminating on the day their class visits the local museum, which is when the three are to stow away on a boat. Unfortunately three live tigers in the museum upset all their plans. This novel starts off slowly but builds to a satisfying climax. Archer is a very likeable chap and I hope there is a sequel. The book itself is a very handsome object, hardback, beautifully illustrated, and written in a style reminiscent of the Lemony Snicket series, quietly funny and very clever.


Van's Vietnamese parents want her to become a doctor, she dreams of becoming a successful artist. She also dreams about handsome Billy Gardiner but he has never even looked in her direction. When Van makes a wish it is unbelievable what happens next because wishes don't come true, do they? So how can she explain the changes in her life? This is not at all a soppy school romance, because somehow the Jane Eyre connection gives it depth and heart. Sensitive, funny, with great characters, lovely writing.


Emmaline believes that there are winged horses living in the mirrors of Briar Hill. She finds an injured one in the garden and she needs to protect it until it gets better.
This remarkable book will make a lasting impression on every reader. Set during WWII in England, Emmaline is in an old house that has been converted into a children's hospital. All the children there have TB. She is alone and ill but her life is immeasurably brightened by her secret, the fact that there are magic winged horses reflected in all the mirrors. One of them, a beautiful white horse called Foxfire, appears in the real world and is in danger and Emmaline goes to extraordinary lengths to keep her safe.  This a moving story full of tension, passion and emotion and magic. Are the horses real or are they figments of her fevered imagination? It is written in such a way that the reader is never certain. Very cleverly told and magnificently illustrated by the Kate Greenaway award winning artist Levi Pinfold. This hardback edition is a perfect gift and a book to treasure.


Historical novel set in 15th century Ottoman Empire. Three young people struggle to find their place in a violent challenging world.
White has taken a famous or infamous medieval figure, Vlad the Impaler and changed him into a girl, here called Lada, because she wanted to look at events from this more challenging perspective.  In this first instalment of a planned trilogy Lada is always anxious to prove herself to her father, but overshadowed by her powerful older brother. Her father sends her and her weak younger brother Radu to be hostages in the court of the Ottoman Sultan. There they befriend Mehmed, a forgotten third son of the Sultan. All three struggle to survive, to come to terms with the cruel world they live in. All these characters are based on actual historical figures but much has been changed to suit the story, gaps are filled, characters and events are created, time lines are shifted and most importantly changing Vlad the Impaler into Lada. Vlad is either a national hero, a freedom fighter, a brilliant military mind or he was a deeply disturbed psychopath, it depends on which account you read. White says that she wanted to explore the path a person takes to get to the point where they can justify doing terrible things in the name of good. It is all quite operatic and makes for thrilling reading. Lada is a fascinating character and a sure way to send readers back to the history books or the internet for information about the actual people involved.


Thirteen year old Clare has died and come back as a cat in Bethlehem, Israel in the middle of the conflict. She takes refuge with some Israeli soldiers who are having a stakeout in a Palestinian house that is not as deserted as they think it is. The life of Clare the cat is contrasted with the life of Clare the girl as she remembers who she once was. She was actually quite a nasty piece of work but being a cat has given her a different perspective on what is important in life, especially as it is contrasted with the challenges faced by people living in Bethlehem. Deborah Ellis has written an engrossing tale about a serious issue sure to appeal to good readers of 12 + who love cats.


This is a funny amusing story of how these three girls navigate their way in and out of the perils and pitfalls of adolescence. Rebecca Stead is a marvellous writer, funny, observant, and here she has written a captivating story about love and friendship sure to appeal to readers aged 14+.


Rivers of London by Ben Aaronovitch
Harry Potter for older readers set in London.
Suitable for a mature 15 or 16 yr old but also an enjoyable read for us grownups. Peter Grant is a young copper in London who takes a witness statement from a person who turns out to be a ghost. He becomes the apprentice of the last practising wizard in London and it is all magic and mayhem from then on. This book is funny and engaging as the main character Peter Grant has a wry way with words and certainly knows his way around London, which is lovingly described. It's perfect for those who loved Harry Potter and want something similar but a bit more grown up. Lots of fun all round.


Fire Colour One by Jenny Valentine
A girl learns to love her long lost but now dying father after her avaricious mother agrees to let her see him – for a price.
Jenny Valentine is a brave writer in that she doesn't stick to safe topics or comfortable characters. Her books are daring and challenging and therefore an exciting read because she boldly goes where no one has gone before, as it were. She is also very funny and deeply serious at the same time – a powerful combination that appeals to teenage readers. Fire Colour One is the story of Iris, a teenage pyromaniac previously living with her shallow, greedy, beautiful mother and her hopeless partner and now sent to stay with her father who is dying. Her mother is after the inheritance but Iris wants to know why he was never in touch plus she misses her best friend Thurston, so it's hate, love, loss, loathing and longing and that's just the beginning. It gets better.  In a series of flashbacks we get the picture of Iris's life as it was, contrasted with what it is now, spending last days with her father. Gradually, we get the true story of how her father disappeared out of her life. The growing love and understanding between these two is touchingly developed made all the more poignant because their time together is so short. The book has a truly climactic ending which makes you want to read it all over again, or go out and read all her other books.


A bit about reviewer Mia Macrossan…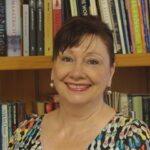 I have been involved in children's literature all my working life, either as an editor, teacher, teacher-librarian, CBCA judge and now reviewer.  I cannot imagine a time when I am not reading something new and exciting or an old favourite. I am one of those people who rereads often. Currently  I am interested in looking at the differences and similarities of children's literature around the world and considering how Australian stories compare.