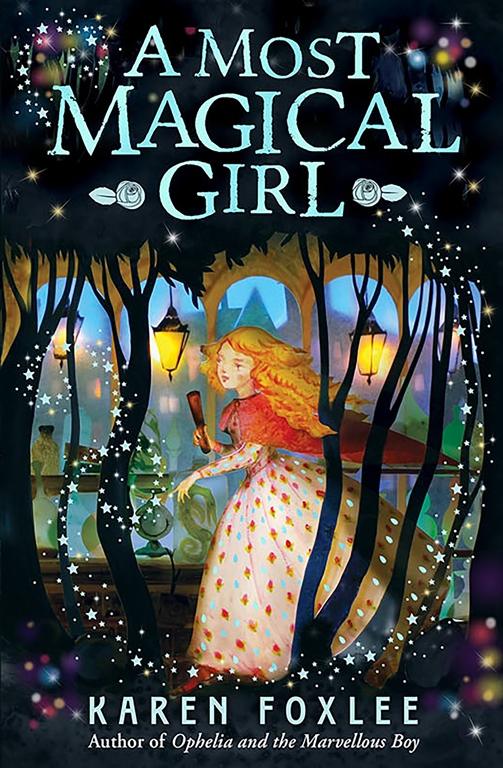 Karen Foxlee,  A Most Magical Girl,  Piccadilly Books/Allen & Unwin,  Oct 2016,  304pp.,  $19.99 (hbk),  ISBN: 9781848125742
Annabelle Grey is a proper young lady leading a very proper life. But Annabelle hides a terrible secret. She sees visions in muddy puddles and dirty laundry basins. And what she sees isn't pleasant at all. When her mother can no longer deny Annabelle's magical gift, she sends her to live with her ancient aunts. There, Annabelle learns that she comes from a long line of witches and the life she has lead until then has been a series of lies. Almost immediately, a sinister plan is set in motion to destroy London and Annabelle must find the white wand of good magic and save them all.
Set in Victorian England, when girls wore petticoats and sipped tea in sitting rooms, this beautifully written story follows Annabelle as she discovers who she is, a most magical girl. Faced with an onslaught of challenges — from temperamental broomsticks to hungry trolls, terrifying shadowlings to angry dragons — Annabelle finds strength in herself and her newfound magic as she races to save London. With the help of her uncooperative companion, Kitty, the unlikely saviours stumble through their trials relying on feeling, heart and magic to bring a stop to the evil Mr. Angel before the full moon rises.
This book incorporates many traditional story elements — good v. evil, a race against time, the hero's journey — into an exciting adventure. The suspense builds consistently as Mr. Angel's Dark-Magic Extracting Machine fills with power and readers slowly learn more of his terrible plans. In a perfectly contrasting detail, each chapter starts with a quote from Miss Finch's Little Blue Book (circa 1855). For example, 'When visiting town, a young lady should walk with her carriage erect and her bonnet straight'. This entry leads a chapter that includes Annabelle racing through the skies on a broomstick with her hair in tatters. The technique cleverly reminds readers of just how far Annabelle has come from her days of garden walks and etiquette lessons.
The charming heroine and magic world created in A Most Magical Girl are sure to captivate readers aged 9 – 12. While some of the most sinister scenes may prove disturbing to sensitive readers, Karen Foxlee has created a fascinating story that is a perfect introduction to the alluring stories of Old English society.
Reviewed by Stephanie Ward