Whether you're looking for a Christmas gift, or something fantastic to read over summer, our reviewers are busily preparing their 'Best of 2016' lists for you.
First off the mark is Barbara Swartz with her favourites from the past year…
This new edition in Blabey's Pig the Pug picture books series, about a greedy and ill-mannered dog named Pig, has a Christmas theme.  I thoroughly enjoyed reading it at the library Christmas storytime for pre-schoolers. The preschool children in my audience were wide eyed with astonishment at Pug's outrageous impertinence and I literally saw their shoulders relax at the satisfying and fortuitous conclusion to the story. The adults chuckled happily enjoying the humour.  I recommend this book for 4-7 year olds – and adults too.
Our reviews of Pig the Pug books include:


Earlier this year I enjoyed reviewing the first two books in the new Squishy Taylor series for girls.  Whilst there is an abundance of series about feisty girls and their adventures/school life/friendships, Squishy Taylor is refreshing in that she is both ethnic and living in a blended family. There is an enjoyable and energetic tone to the books as Squishy faces life head on, enjoying "adventures" of her own making and optimistically negotiating difficult family dynamics.  Recommended for girls aged 8-10.
Our reviews of Squishy Taylor books include:


Cloudwish is the story of a second generation Vietnamese girl, Van Uoc, who faces some of the common  challenges of being a teenager, plus more.  With a good dose of humour, the book explores Van Uoc's life challenges in an authentic way which is never self indulgent.  The book also raises some of the big issues faced at all stages of life – Is sexual attraction the same as love; and how to reconcile the wishes of parents with the need to fit in with peers. Van Uoc's mother's refugee story is portrayed poignantly and sensitively, again without being melodramatic.  I recommend this book for all teenagers, especially girls.
Super Good Skills (Almost…) is the 10th book in the very popular Tom Gates series about a mischievous, creative boy who is full of the joys of life.  This book, like others in the series, is brim full of recounts of Tom's naughty antics, his cartoon drawings and doodles, some gimmicky text, as well as activity pages inviting the reader to contribute their own doodles or creative writing.  Boys and girls aged 7-9 would love this book as a gift.  It is especially suitable for reluctant readers (even if a bit older than 9 years). But it is likely that the child in mind has already managed to acquire a copy so check first.
Our reviews of Tom Gates books include:


A bit about Barbara Swartz…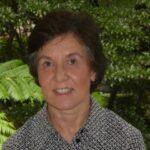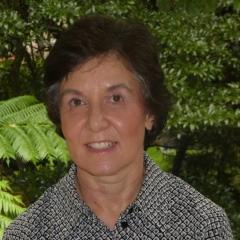 I have worked as a Teacher Librarian and Children's Librarian.  In the Teacher Librarian positions I saw how important leisure reading is for consolidating a child's reading skills and improving their literacy. To select literature for the school library that the kids would enjoy, I needed to get to know popular children's literature well – an aspect of the job that I thoroughly enjoyed.  I have carried this love of children's literature into more recent roles as Children's Librarian in public libraries and I get much satisfaction from introducing kids to a new author or series that they enjoy.  Reviewing books for Reading Time gives me an opportunity to share my enthusiasm for children's literature and help readers find the perfect book for them.