Reviewer Romi shares her picks for 2017…
This novel for young adults is one that pulls on every nerve and heart string. Everything about this book almost literally grabs you; from the graphic and provocative language to the incredible visual literacy, raw and complex storyline and fascinating characterisation, the suspense, thrill, pure angst and incredible sorrow. So powerful and absolutely unputdownable.
This is the kind of book you just must have in your collection. Charming and relatable on so many levels, Somewhere Else is a reminder of our own little quirks and reluctances in the most loveable way. The duck protagonist is the perfectly ironic choice for a home- and routine-loving animal too comfortable to go out and explore the world. The dialogue between characters and Gordon's illustrations are utterly delightful. Plus, the notion of stepping out of one's comfort zone, taking risks, and ultimately, our natural tendency towards familiarity all make this book a quintessential read on repeat.
This book is just beautiful. Every page is a stunning piece of artwork mixed with a poetic melody of dancing words. Bancroft captures the essence of an Indigenous Australiana through her collection of topographical scenes, so richly and vibrantly. I love this book for its ability to provoke emotion through its language as well as create discussions and studies around our land and the Aboriginal culture, and simply just to appreciate the art.
Still one of our household favourites, The Scared Book is perfect for the contemporary child eager to interact on a personal level. Tried and tested on a group of preschoolers, I can confidently say that Tidball has struck a winner with her introspective 'scared book' character pleading for heedful audience action and participation. Whilst children are having fun, they are also learning strategies for dealing with tough emotions like anxiety and fear. Quirky and highly engaging!
Meet reviewer Romi Sharp…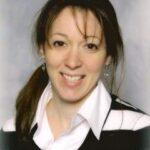 Romi Sharp taught in a range of roles in early childhood and primary school settings for almost 10 years before becoming a mum, writer and avid participant in the world of children's literature.  Her reviews appear in several literary publications, and she very much enjoys reviewing for Reading Time.  Romi is also the founder of the Australian online support group for writers and illustrators; 
Just Write For Kids
.