Reviewer Margot shares her top books of 2017…
I found this book, which tells the story of a father's struggle with the advance of Alzheimer's disease, really engaging.. The book is told through the eyes of Foster, a seven year-old boy, who must negotiate the changes in his family circumstances.
This is a celebration of words, friendship, books and story. Construction using a range of narrative devices just adds to the complexity of this beautifully-crafted book – perfect for all of who love words.
My Brother  – Dee Oliver and Tiffany Huxley
This poignant picture book moved me so much.  What an extraordinary – and very beautiful – tribute to a much-loved and deeply-mourned son and brother. The transition of the illustrations from black and white to colour adds to the power of the story.
I really enjoyed this quirky novel which is a love story, an adventure story, a coming-of-age novel and a philosophical novel all in one. Great characters and a wonderfully-drawn setting.
Blue Sky, Yellow Kite – Janet A. Holmes, illustrated by Jonathan Bentley
Another delightful picture book celebrating friendship as well as exploring feelings of guilt and the need to say sorry. The illustrations are full of colour and movement and provide a wonderful addition to the written text.
This book is set in Bronze Age Crete and told with a mixture of free verse and prose. It is a re-imagining of the minotaur myth seen through the eyes of Alyssa, chosen to be a tribute to the Bull King.
I have recently re-read this and it is a book that certainly pays re-reading. There is a terrible inevitability in some actions that make one want to shout at the character – 'no, don't do that!'. The author wonderfully captures the nature of friendship, of religious bigotry and of trust. The disintegration of a vibrant and rich Afghanistan is heart-breaking to read about.
Meet reviewer Margot Hillel….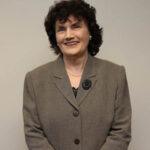 Margot Hillel has wide involvement in the field of children's and young adult literature. She has been National President of the CBCA and President of the Australasian Children's Literature Association for Research. Her research interests focus on constructions of childhood in children's literature, and the history of children's literature. She is on the editorial boards of a number of international journals, reviews widely, has published extensively in her field and has an OAM for services to children's literature.