Reviewer Liz shares her picks from 2017…
I love finding/reviewing a story that you wish you had created yourself. This quirky picture book fitted that bill, celebrating the wanders of 'taking tea' (one of my own favourite pastimes) with delicate pencil drawings that hint at the bizarre newspaper engravings of the Victorian age.
I met Leanne at the NSW Premier's Awards night (we were up for the same award) and was charmed by her middle grade story. I read it in one go on the train home and loved every page. It resonates for any person who has bossy parents, loves art and struggles with jetlag.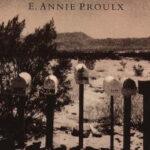 Postcards  – E. Annie Proulx's 1992 novel about the life and travels of Loyal Blood across the American West is possibly my all-time favourite. Her powers of landscape description and storytelling had stuck with me all these years and I was delighted to re-discover the book in a second-hand shop on holiday. I handed it on to my daughter for Christmas, certain she will love the book equally well.
Meet reviewer Liz Anelli…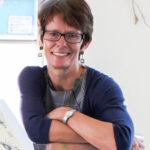 Liz has a first class honours degree in Graphic Design from Leicester Polytechnic in her homeland of England. Over the years she's had various design jobs  – at The Natural History Museum, London and the BBC – alongside freelancing as an illustrator and has taught Design in UK universities.  Since relocating to Australia, Liz has continued to illustrate picture books, editorials, websites and huge storymaps for museums. She was awarded an ASA grant to research the Nature Story Desert Lake book by Pamela Freeman.  Liz is an ambassador for Books in Homes.  http://lizanelli-illustration.com