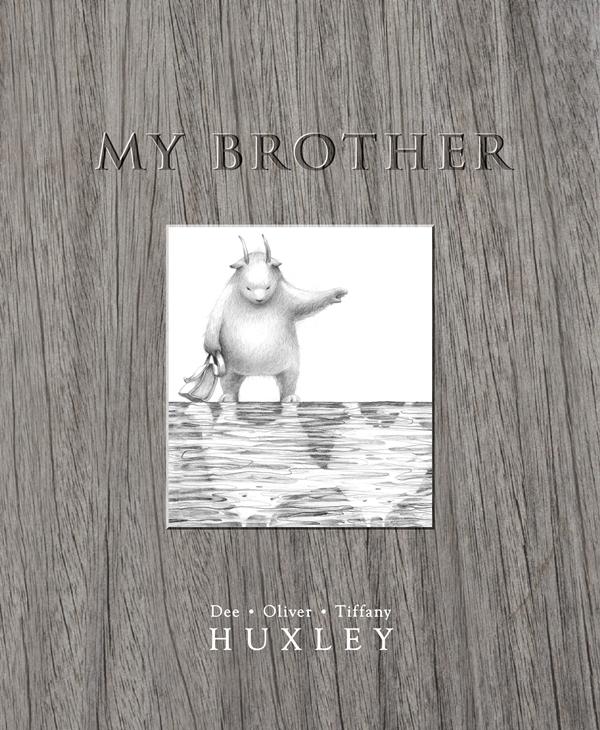 Dee Huxley, Oliver and Tiffany,  My Brother, Working Title Press,  18 July 2016,  32pp., $24.99 (hbk),  ISBN: 9781921504853
This moving and profoundly affecting book is about the overwhelming sorrow, grief and sense of loss felt after the death of a loved one. The simple and expressive text, with carefully chosen words, highlights the loss of someone who was always there and suddenly is not anymore. It's a feeling we all have some time in our lives when we lose someone very close and dear.
The graphite and watercolour illustrations are exquisite and deeply involving. They invite repeat viewings as there are many details to find: references to nursery rhymes, fairy tales and favourite moments in a life well lived. The gradual transformation to colour in the final pages hints at hope for the future.
The three creators of this book have achieved a seamless presentation full of integrity, love and ultimately hope, testament to this cooperative and deeply felt project. Strongly recommended, especially for anyone who has lost a loved one. Even young children will take comfort from this book.
Teachers Notes can be found on the Working Title Press website.
Reviewed by Margaret Hamilton
Margaret Hamilton is a former children's book publisher. She is now proprietor of Pinerolo, the Children's Book Cottage in Blackheath, NSW.