As Features Editor, I don't actually do a lot of reviewing here at Reading Time, but do post to my blog, Trish Talks Texts, and have been known to contribute to Megan Daley's website, Children's Books Daily. I choose 6 instead of 5, and Tina allowed it (thanks miss). It was a strong year for young adult novels, both in Australia and internationally. I hope you all had a safe Christmas Day, filled with food and books (of course). Links to Booktopia are through the cover image thumbnail.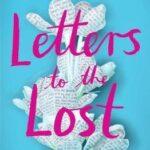 Letters to the Lost by Brigid Kemmerer (paperback) Bloomsbury April 2017 9781408883525
I am pretty biased about this author, as I have read and loved everything she writes right back to Storm, the first in her Elemental Series. Letters to the Lost is a strong contemporary, dual narrative love story between two troubled teens. Declan and Juliet find each other and work through their problems, as they learn to trust each other. My full review is here.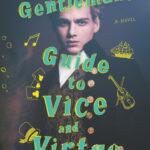 The Gentleman's Guide to Vice and Virtue by Mackenzi Lee (hardback) Katherine Tegan Books June 27 2017 9780062382801
A historical nautical mystery with an hero who has flair and a reckless spirit hiding trauma and shame, MacKenzi Lee's debut novel was highly anticipated in the YA world, and for me, it didn't disappoint. Full marks for diversity and extensive research. My short review is also on my blog.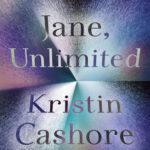 Jane, Unlimited by Kristin Cashore (hardback) Kathy Dawson Books September 19 2017 9780803741492
I don't think this has been sold into Australia (as a paperback) yet, but I am sure it is coming. But just as with the book above, it is available as a hardback. Cashore is well known for her three companion fantasy novels, starting with Graceling, and while this might disappoint avid fans of those books, I found this original and compelling. It's a complicated version of alternate realities, and here, the protagonist Jane, lives five different timelines. It is cleverly conceived and constructed. I loved that it was about Art too. My full review is also on my blog.
My Favourite Oz YA titles: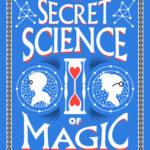 The Secret Science of Magic by Melissa Keil Hardie Grant Egmont (paperback) April 2017 9781760127763
Another winner from Melissa Keil, this time involving a genius level girl, whose anxiety threatens to overwhelm her completely. Sophia suddenly find herself spending time with History geek, and nerd magician Joshua, and Keil explores the notions of timing, attraction, and of course, mental health through a thoroughly entertaining, diverse and satisfying story. A terrific Australian voice,  Keil is consistent and authentic. No long review, just all the love.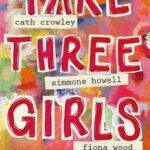 Take Three Girls by Cath Crowley, Simmone Howell and Fiona Wood (paperback) Pan Macmillan Australia August 2017 9781742612744
Three amazing Australia YA authors have created a powerful novel of female empowerment. My review is on my blog too.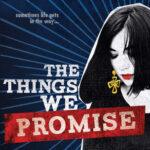 The Things We Promise by J C Burke (paperback) Allen & Unwin March 22 2017 9781760290405
Essential Reading for any teen wanting to understand a time when hysteria around AIDS was at its highest. Gemma is a fabulous narrator, and the book is compassionate and realistic. My review is here. Reading Time Review.
Meet reviewer and features editor, Trish Buckley…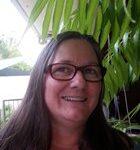 Trish Buckley has spent two and a half years in the wilderness of part-time work, study, relief teaching and cbca volunteering (mostly done in her pjs). It's been a mixture of fun, stress and being, as her husband puts it, 'the busiest non paid worker ever'. She has loved being able to read and review so many books, and now as she returns to a part-time position in a school library, there is a sense of trepidation and relief. (Also, she recently cut her hair off, so note to self: update picture)