Reviewer Liz shares her picks for 2017…
For Adults
Published in 2013, this is not a new title, but new to me. Reading mostly children's and young adult literature, I have the opportunity to branch out in to the adult literature world now and then with my book club. This is one title I loved this year. Nineteen-year-old Alba Ashby finds the House at the End of Hope Street just when she needs it, after a horrible ordeal during her studies at Cambridge. Peggy, the landlady, other guests and inhabitants of the house help each other through life crisis, when all seems to be lost. This is a wonderfully evocative story of literary and modern day heroines. Tell the Truth, Shame the Devil by Melina Marchetta was another book I thoroughly enjoyed with my book club.
For Young Adults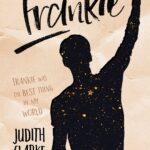 My Lovely Frankie by Judith Clarke is beautifully written. Set in the 1950s, it is the story of two young men after they enter the seminary. Tom Rowland becomes a priest while Frankie mysteriously disappears one night. This is Tom's recount of the time, his feelings for Frankie and what really happened.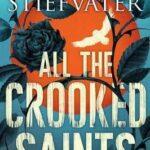 Maggie Stiefvater has masterfully crafted All the Crooked Saints. It is the story of the Soria family and their job of performing miracles. When two visitors arrive their routine and rules are severely tested. The writing is flawless, the plot intriguing and characters eclectic, making this book hard to put down.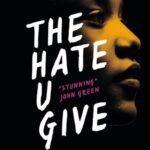 The Hate U Give by Angie Thomas was inspired by the Black Lives Mater movement in the US and is an absolute riveting read. Sixteen-year-old Starr lives in a poor area, Garden Heights, but goes to school in a middle class school in the suburbs. She witnesses an old friend's murder by a police officer and is torn between her two worlds even more when she tries to find her voice and support for justice.
Picture books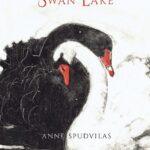 Swan Lake by Anne Spudvilas is the retelling of the classic tale. Told in three acts, the visuals are extraordinary, filling double page spreads after each act is verbally told briefly. The illustrations are amazing. As soon as I saw this book I had to run my palms over the gorgeous cover and upon opening, am still in awe of Spudvilas's enormous talent. Mood, pace and feeling pour out of the pages, this will be a classic.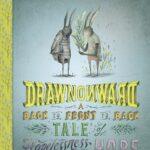 Drawn Onward by Meg McKinlay and Andrew Frazer is a picture book for all ages. It is one of my favourites this year because it is so unique, and offers something different for every reader. It shows how, through attitude, we can have a brighter and more positive perspective, and how friends need to help each other in this endeavour.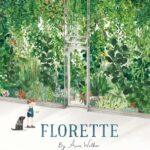 Anna Walker's Florette is for younger readers and is the beautiful story of a girl mourning the loss of her garden when she moves to the city. With ingenuity, imagination and help from new friends, she solves her problem. This is soft in both its verbal and visual language, simply gorgeous.
Meet reviewer Liz Derouet…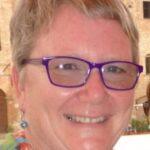 Liz has worked as a teacher and teacher librarian in New South Wales and Queensland across all ages and as a Young People's Librarian in a large public library service. She has authored children's literature courses for undergraduate and postgraduate university study and has taught various courses. Liz was the Queensland judge for the Children's Book Council of Australia Book of the Year Awards in 2007 and 2008. She has two Masters degrees: Master of Education (Teacher Librarianship) and Master of Arts (Children's Literature), and a Graduate Certificate in Editing and Publishing. Liz currently works in an all boys' school. Her interests include picture books, YA literature and boys and reading.