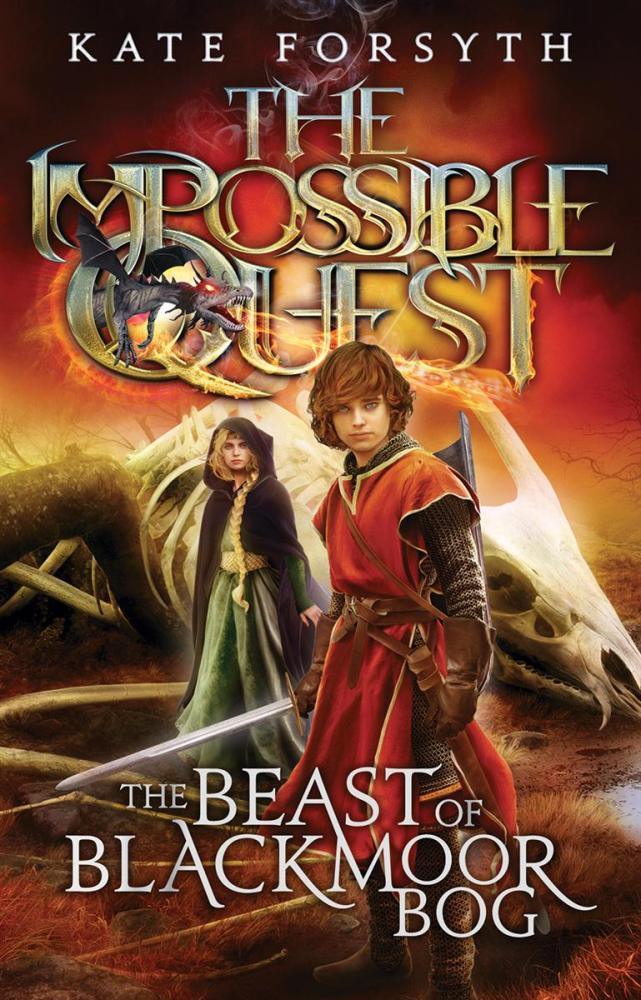 Kate Forsyth,  The Beast of Blackmoor Bog (The Impossible Quest #3),  Scholastic,  1 February 2015,  $14.99 (pbk),  192pp.,  ISBN: 9781743624081
The Beast of Blackmoor Bog is the third book (of five) in The Impossible Quest series. The reader learns that the series has begun with mysterious bog men attacking Wolfhaven Castle and enslaving their people. Four young residents escape and seek help. With the fearsome Lord Mortlake now chasing them they decide to seek help from Lady Ravenna of Crowthorne Castle. It is necessity that drives the foursome to split up, however, even divided, each learns of the fearsome Blackmoor Bog Beast, for their arrival at Crowthorne coincides with the Fire Festival, a time for feeding the bog the blood of the wicked!
Beware! It is at this point in the story a page-turning-compulsion will come upon you! Sebastian, Tom, Quinn and Elanor must gain castle support, supplies and keep a low profile. Once I began and the adventure "hotted up" my life went on hold until the end, I just had to read the whole book! For those who like fantasy with their adventure Forsyth has written an enthralling book with twists and turns around every corner. It is well worth a read!
reviewed by Emily Meldrum