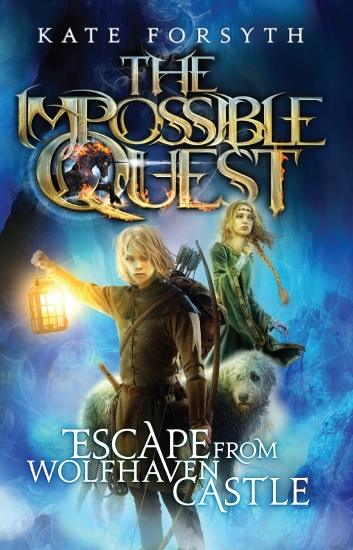 FORSYTH, Kate Escape from Wolfhaven Castle Scholastic (The Impossible Quest Book 1), 2014 185pp $7.99 pbk ISBN 9781743624067 SCIS 1673517
Cook's son Tom is given a warning by the wild man of the woods – the wolves smell danger in the wind.  Tom is tasked with imparting this to the Lord of Wolfhaven, but has trouble convincing many people of the warning.  When the castle is attacked he is one of only four to escape capture.
Escape from Wolfhaven Castle is the first in the series and is a fast-paced book aimed at readers in late primary school.  The book begins in the middle of a tense scene drawing readers directly into a gripping story and many chapters end on a cliff-hanger which heightens the tension that builds throughout the book.  This is an excellent start to a five part series which I strongly recommend.
reviewed by Christian West