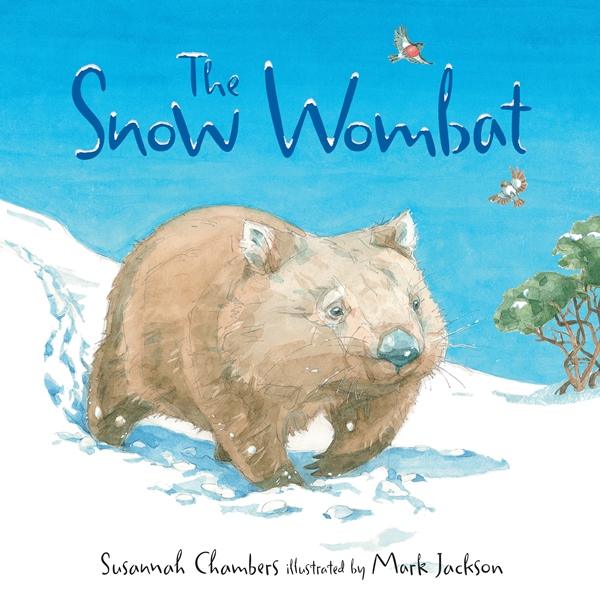 Susannah Chambers (text),  Mark Jackson (illus),  The Snow Wombat,  Allen & Unwin,  June 2016,  32pp.,  $24.99 (hbk),  ISBN: 9781760113810
A wombat travels through an Australian alpine landscape, making his way past sheep, the stockman's hut, children with horses, and many Australian animals. After trudging through the snow he eventually makes it home to his warm burrow. Throughout the narrative the wombat passes many animals. Not all animals are mentioned in the written text so close visual attention needs to be paid. The large format, borderless double page spreads makes this entirely possible.  Cool wintery colours have been used as well as visual cues such as line and direction to direct the viewer's reading.
The predictive text is inviting, making this the perfect picture book for reading aloud to individuals or large groups of young children. The end papers are a pictorial map of the wombat's journey through the snow. Having these displayed while reading would add another dimension to the visual storytelling. There are many opportunities for this book to be used again and again in public libraries, pre-schools and classrooms for the young, bringing quality literature to the educational setting.
Reviewed by Liz Derouet