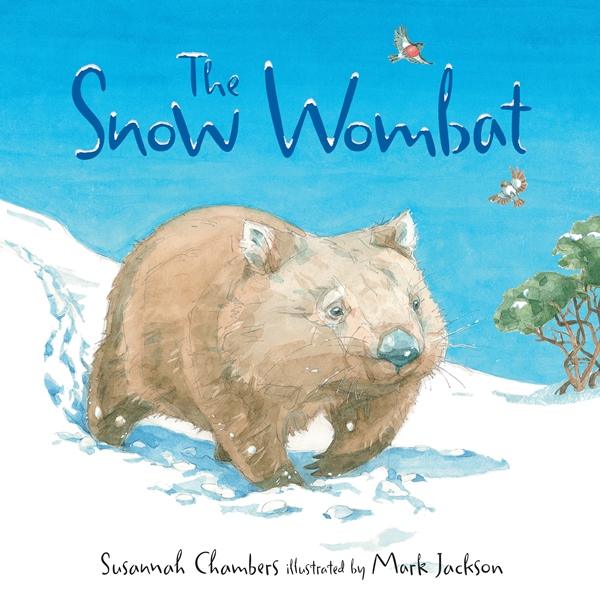 Susannah Chambers (text),  Mark Jackson (illus),  The Snow Wombat,  Allen & Unwin,  June 2016,  32pp.,  $24.99 (hbk),  ISBN: 9781760113810
Told in irresistable rhyming verse, this beautiful picture book about a wombat's journey across a rugged Australian alpine landscape begs to be read aloud. The flowing, rhythmic language features simple repetition and delightful prose that will delight children.
'Snow on the stockman's hut. Snow on the crows. Snow on the woollybutt. Snow on my…NOSE!'
Children will enjoy following the Snow Wombat as he explores the snowy landscape, from the stockman's hut, over the mountain peak, down the river bank and into his toasty burrow. Along the way he comes across crows, sheep, a possum, rabbits and children.
The stunning, soft palette used in the artwork depicts a beautiful snow-covered landscape in pale hues of blues, whites and greens. The gorgeous watercolour illustrations are in perfect harmony with the beautiful simplicity of the story. Children will also pore over the double page maps depicting the wombat's journey as featured on the endpapers.
Perfect for reading aloud either to a group, or one-on-one, this delightful book is perfect for winter, and will make a wonderful contribtution to a storytime kit.
Reviewed by Melinda Allan