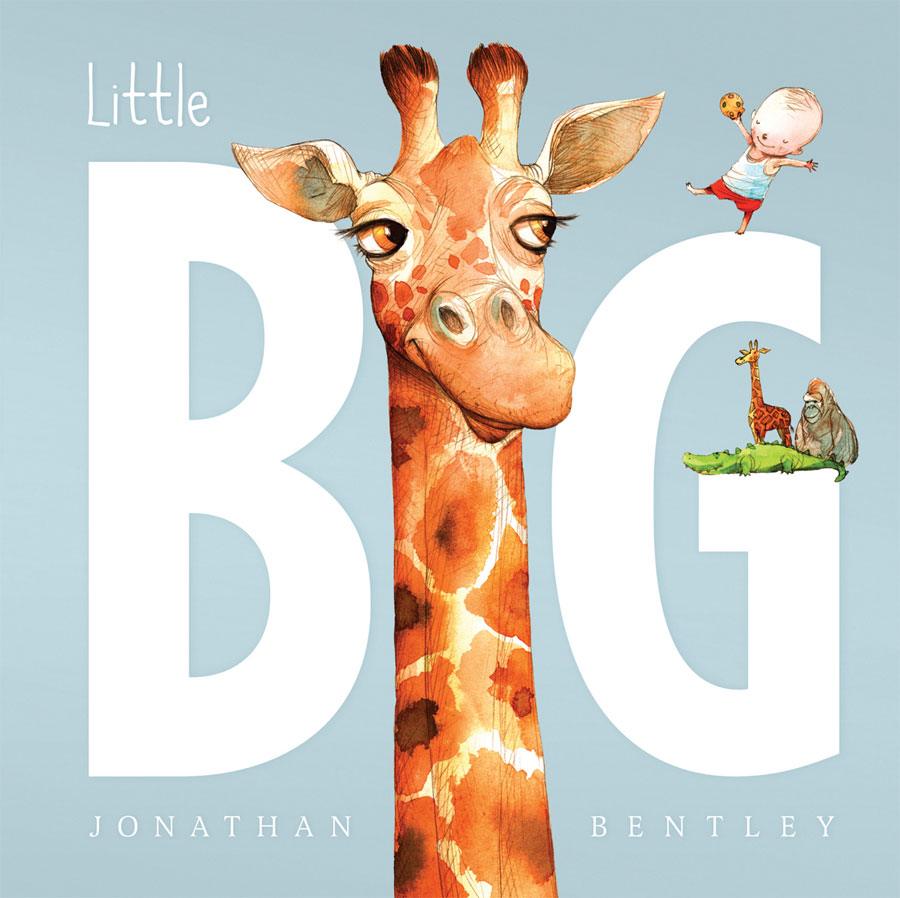 BENTLEY, Jonathan Little Big Little Hare, 2013 unpaged $24.95 ISBN 9781921894442 SCIS 1627396
Little Big is the endearing story of a very small boy who longs to be big like his school-boy brother.  His efforts to achieve bigness, sadly, all end in disaster – the big shoes don't fit, he can't carry the schoolbag, and most disappointing of all, he still can't reach the cookie jar.  He yearns for big legs like a giraffe, so he can be fast, big hands like a gorilla to open the cookie jar and grab lots of cookies, and a big mouth like a crocodile to tell his big brother to go to bed early.
For every disadvantage, however, there is a plus.  The little boy realises that if he were as tall as a giraffe or as big as a gorilla, he would not be able to ride in the trailer of his brother's bike, or fit in his little playhouse, eating cookies and jumping out at monsters.  He doesn't really want his brother to go to bed early either, because he wants to hear his funny stories in the evening.  So maybe, being little is really very good.
This is a charming picture book for young children, and anyone who can remember not being able to reach a shelf or see into the mirror that was just too high.  The pages are beautifully designed, the simple text is perfectly integrated with the finely executed illustrations which were created using watercolour, pencil and scanned textures.  There is plenty of variety and action.  Highly recommended.  JS