Reviewer Raquel shares her favourite books of the past year…
The Girl on the Train ~ Paula Hawkins
This book had me hooked from the beginning; loved the twists and turns, the connections between characters and the sense of mystery throughout. Loved it!


The One Who Got Away ~ Caroline Overington
Like The Girl on the Train; this book captured my interest immediately. An easy read, but gripping and intriguing.


These stories are sure to make any child – and grown up – laugh. Pig the Pug's adventures are always filled with mischief and mayhem, perfect for young and old alike.
Our reviews of Pig the Pug books include:


A story with a message is a hit with me; either for my own children or for my kindergarten group. In early childhood I think it's important for children to learn about friendship, empathy and community which are all themes in this story.


A bit about reviewer Raquel Mayman…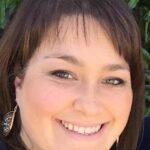 Raquel is a mum of 2 boys, a kindergarten teacher and a hoarder of children's books. Growing up in country Victoria, the books she read as a child filled her imagination with wonder and excitement. Now living in the hustle and bustle of Melbourne, her life is full of new experiences, people, places and opportunities.  Raquel jumped at the chance to join Reading Time as a reviewer as it was an excuse to read more – and add to her collection of children's books.