Reviewer Penny shares just a few of her favourite picture books from 2016…
Twig by Aura Parker
This delightful book is the first from author/illustrator Aura Parker and I can't wait for more. Aura has created an endearing world for bugs in which Heidi, a stick insect, struggles to be noticed on her first day at a new school. Themes of loneliness, acceptance and friendship are woven through this charming tale, complete with adorable, detailed illustrations on every page.


Fantastically Great Women Who Changed the World by Kate Pankhurst
Every family should have this gem on their shelf. It's a glorious celebration of some amazing women, from Rosa Parks and Marie Curie to Frida Kahlo and Coco Chanel, and is perfect for introducing young minds to the awe-inspiring achievements of some pretty impressive lady folk.


Smile Cry by Tania McCartney and Jess Racklyeft
This sweet-as-pie book quickly became a favourite in our household. It's fabulous for little tots learning to understand and cope with the various shades of happy and sad (such as an "ate all the pies smile" or a "tutu in the wash cry") they can experience. Presented in flip-the-book format, the story explores these nuances of emotions through the lovable characters piglet, bunny and cat.


Being Agatha and Agatha and the Dark by Anna Pignataro
Anna Pignataro's poignant illustrations and gentle text convey the sweetness and uncertainty of Agatha who was born with her "mother's ears and her father's nose". The second book introduces the concept of fear and helps Agatha navigate hers with the same sensitivity that pervades each book.


A bit more about reviewer Penny Harrison…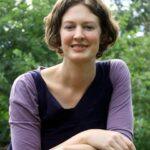 Penny is a children's author, book reviewer, journalist and photographer. For almost 20 years, she has been writing for magazines and newspapers, covering everything from gardening, wellbeing and sustainable living to art & design, interiors and books. Her first children's picture book, Dance with Me, was released in October 2016, through EK Books, and her second is due out early in 2018. Penny lives on the outskirts of Melbourne, by the Yarra River, with her husband and two young children,and an ever-growing menagerie of dogs, cats, chickens and bunnies. More information about Penny can be found on her website.