Reviewer Lynne shares her picks for 2017…
Non-fiction: 
Wanting to bring some rationale to my piecemeal wardrobe, I found The Curated Closet to be really helpful. It helps the reader to work out their own style and dress sense and encourages them to be disciplined in what they need to buy, rather than following fashion trends.
I took this with me to Finland and Scandinavia earlier in the year and enjoyed reading it in its true setting.
Fiction:
This is the second in a series (after Girl Waits with Gun) based on the real Constance Kopp, the first female deputy sheriff in the US.
An unusual and original blend of murder mystery and fantasy, the first in the series.
Children's:
A lovely feel-good story about an abandoned shop, an orphaned girl and an unemployed middle-aged lady who, through a series of events, find each other and their true calling.
Meet reviewer Lynne Babbage…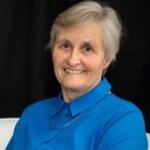 Lynne first qualified as a biochemist and microbiologist before changing careers to become a teacher librarian. She has worked in the primary, secondary and tertiary education sectors and has taught in both boys' and girls' schools in Sydney and Canberra.  Lynne has been writing and reviewing in the field of children's literature for over thirty years, in journals such as Reading Time, Magpies and The Literature Base. She has a particular interest in non-fiction and co-authored Good Science Books for Children on the Academy of Science website. She has been actively involved in The Children's Book Council of Australia since the 1980s, including four terms on the judging panel for the Book of the Year Awards and as treasurer and vice-president of the ACT branch. She has also acted as a judge for the ACT Literature Awards.