Reviewer Julie Murphy shares her favourite books of the past year….
A beautiful counting board book, bursting with colour and featuring native wildlife.


Rhythm and rhyme, alliteration and the odd pun all play important roles in creating this joyous read-aloud experience. Whatever you do when you visit the zoo, don't wake the panda!


Green Lizards vs Red Rectangles by Steve Antony
A visually striking book that deals with a serious issue (accepting diversity so we can live together in peace) in a very skillful and light-hearted way. A fun read for little children; a more thoughtful read for older ones.


A bit about Julie Murphy…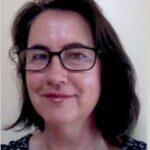 Julie Murphy is a children's author, trained zoologist and zookeeper. Her work often features animals and nature, and ranges from fiction and non-fiction picture books, to short stories, articles and poetry. www.juliemurphybooks.com  Julie loves picture books in particular, and greets Reading Time book packages at her doorstep with all the abandon of a kid on Christmas morning.