Jacqueline Harvey (text), Disappearing Act (Kensy and Max #2), Random House Australia, 3 September 2018, pp.368, $14.99 (pbk) ISBN 9780143780632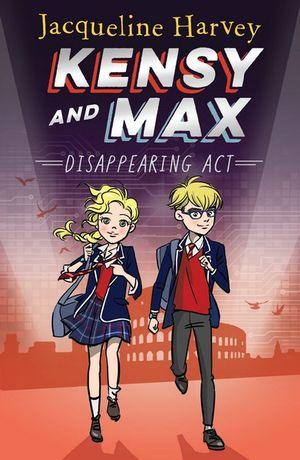 Twins Kensy and Max, 11, are secret agents in training. In book one, the twins' parents went missing and the pair discovered their parents were actually spies in hiding. Now they know their parents are alive, but they don't know if they're safe or how to find them. And they don't know who they can trust. So they focus on their secret agent training, learning how to navigate, break secret codes, evade capture and – best of all – use cool spy gadgets.
They travel to Italy on a school excursion, where the Prime Minister's son has been kidnapped. As the school group tours Rome's famous attractions, the author weaves in interesting facts about the Colosseum and the Vatican. There's a sprinkling of Italian phrases too. The twins' curiosity and growing observation skills leads them to look into the kidnapping of the Prime Minister's son – something doesn't add up.
There's fast driving, secret passages and explosions, as well as new friendships and a lovely bond between the twins – they always look out for each other. I really enjoyed this book's fast pace and interesting characters.
While I prefer to read a series in order, there's no need – the author cleverly summarises the series so far in a "case note" at the start of the book. There's also a glossary of the Italian words included in the story for readers to reference back to, a cast of characters and maps of the key settings.
Reviewed by Carissa Mason