Reviewer Amy shares her top books of 2017…
2017 was an awesome year for both new releases, and for sequels and continuations of some of my favourite series!! Due to the sheer multitude of incredible books that I read this year, my mini-reviews for this list will all be for debut novels or the starts of new series, so that no context is required! I'll leave a little list of favorites sequels underneath- Happy New Year everyone, and happy reading!
Avery (The Chronicles of Kaya #1) – Charlotte McConaghy
Adult Fantasy
New. Favourite. Trilogy! I loved loved loved this series- beginning with a protagonist set on revenge against the evil queen who murdered her soul mate, fate throws Ava's plan out the window when she becomes shipwrecked on an island with the queen's son- who conveniently believes her to be a boy. A breathtaking new fantasy world, and I loved the alternating perspectives between each book!
Young Adult Fantasy
A fabulous new young adult release with dragons, scarred princesses, rebellions, and forbidden fairytales. Asha is a princess- and a dragon hunter who kills the dreaded dragons of the desert for her father, the king, by speaking the forbidden legends and stories of her people. But when she's offered the chance of freedom from her cruel betrothal by way of the head of the most powerful dragon ever known, her tales will have to be stronger and deeper than ever before… *cue gasps, tears, and wails of utter love*. A must-read for any fantasy fan!
Adult Fantasy
Golly gosh, I adore Laini Taylor. And this year she delivered once more- an intricately rich tapestry of fantastical imaginings and plot twists so huge I could scarcely wrap my head around them! Since childhood, librarian Lazlo Strange has been obsessed with the lost city of Weep- and when opportunity presents itself for a mission to its heart, he has a chance to follow his dream. But what happened in Weep two hundred years ago? How did he dream of a blue-skinned goddess before he even knew she existed? And if the gods are gone, why can he feel her like she's there? A beautiful, heart-wrenching book- and the gorgeous cover certainly helps too!
Young Adult Contemporary
Whilst I'm not usually a contemporary fan, this was perfect. When Lucy's mother's cancer returns, her whole world is thrown into disarray. Soon, her boyfriend is gone, and she's volunteering at a summer camp as a counsellor, whilst struggling with trust and her faith in the light of her mother's illness. But maybe the summer could reveal more to her family than she ever imagined, and more to her along the way. A perfect summer book- for beachy days and rainy days and all day, every day- a gorgeously composed contemporary novel.
Yoounger Readers
Rereading Brotherband for a review this year, it reminded me of just how much I loved John Flanagan's writing as a younger reader. So, this is for all the younger readers out there like I once was- two awesome, action-filled series to binge on until you drop! Both follow different characters, loosely related in terms of worlds, and all revolve around the power of self-belief, friendships, and intuition. For any fans of Emily Rodda, JK Rowling or Rick Riordan- trust me, you'll love them!
Other Breakout Novels/ Series-Starters That I Loved:
Sequels/ Series Continuations That I ADORED:
Meet reviewer Amy Cooper…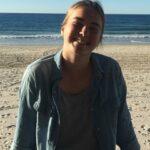 Amy is a high school student on the Gold Coast. A lover of anything fantasy and epic, she jumped at the opportunity to review for Reading Time and add to her eternally growing collection of books. Favorite authors include (but are most certainly not limited to!) Sarah J. Maas, Juliet Marillier, and Cassandra Clare. In her spare time, she reads, swims at the beach near her home, and listens to musical soundtracks nonstop in her hammock (often whilst reading as well!). Reviewing for Reading Time has been a great way to expand the horizons of her bookshelves.