Reviewer Kay shares her picks for 2017…
A standout for me in 2017 was Jane Harper's Force of Nature. Set in the fictional Giralong Ranges, east of Melbourne, five women reluctantly enter the rugged bushland as part of a corporate team building exercise – but only four return.
Each of the women have their own secrets, and their relations with each other range from frosty to downright hostile.  What happens during those few days in the bush is a mystery, and Federal Police Officer Aaron Falk finds himself drawn in to the complex stories of these women as he tries to get to the bottom of what has actually occurred.
Harper creates a spooky atmosphere in this twisty tale, and throwing a possible serial killer in the mix adds to the tension. I couldn't put this book down, and think it would be great holiday reading – but perhaps not for those on a camping or bushwalking break!
A compelling story by the author of Burial Rites, The Good People shares the sad tale of Nora Leahy, who lives in Ireland in the 1850s. Having lost her daughter and then husband, Nora finds herself the sole carer of her sickly grandson, whose mysterious wasting illness she keeps hidden from the rest of the village. Convinced that this is not her grandson, but a changeling left to her by the Good People (fairies), Nora seeks the help of local wise-woman Nance, leading to tragic consequences.
The harshness of life in rural Ireland in the 19th century, the power of superstition and gossip in a small village with little to no access to education and the sacrifices women made just to stay alive all hit home in this story. I was drawn into the tale from the first page, feeling in turn fear, horror and finally gratitude for the life I have today. If you enjoyed Burial Rites, you will also find The Good People to be an engrossing read.
For something completely different to my first two favourite reads, The Mummy Bloggers is a light and breezy read, following the interconnected lives of three women who balance motherhood, blogging and a fierce desire to win a prestigious blogging award.
For these three very different Australian women, blogging provides a variety of roles – from self promotion (The Stylish Mumma) to promoting a cause (The Green Diva) and as an outlet from the crazy business of juggling work and motherhood (The Working Mum). Although these are (hopefully) caricatures, the insights into the way that the internet can be used to create a completely different identity and the way that blogging can become a full time business for the savvy make this book more interesting than your usual chick lit.
If you want a funny, light weight read for your beach holiday, pack The Mummy Bloggers – and be amazed at the power of social media!
Meet Kay Oddone….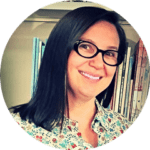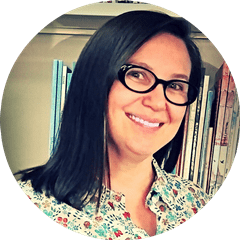 After ten years as a classroom teacher and assistant principal, Kay realised where her heart truly lay, and made the transition to library land. After working for several years managing a primary school library, she leapt into the head office of Brisbane Catholic Education, first as Education Officer: Digital Learning, and then as Librarian for the system. She has now returned to full time study, and is thrilled to be learning and reading all day every day! While completing her PhD, exploring teacher professional learning through social media, she works part time as a sessional academic and loves the opportunity to stay in touch with the world of children's literature through reviewing titles for Reading Time.  Kay keeps herself amused in her free (!!) time on Twitter and Reddit, reading incessantly and hanging out with her partner, two teenage stepchildren, a lazy Whippet called Earl and a crazy Jack Russell puppy, Ruby.