Sally Murphy (text) and Sarah Davis (illustrator), Worse Things, Walker Books, May 2020, 208 pp., RRP $14.99 (pbk), ISBN 9781760651657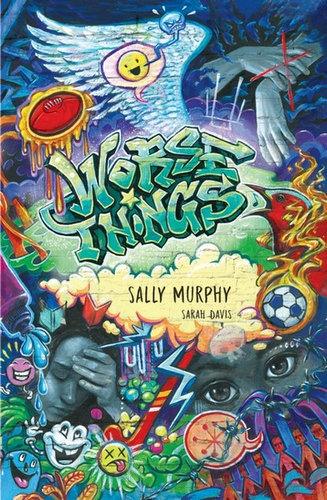 The simplicity of a verse novel can be deceptive. What appears to be a few easy-to-read lines on a page, is a very careful blend of the exact word, emotion, and moment. It can also be a wonderful way for readers to experience the complexity and depth of character of a novel, without full pages of text, which can be intimidating for the more reluctant reader.
Sally Murphy is a natural at the verse novel, with her writing both spare and rich. In Worse Things, Jolene is a champion hockey player, who is questioning her love of the game, Blake is a football legend who suffers a season-ending injury and Amed stands on the sidelines of their lives, after leaving behind a traumatic past for a new life in Australia. These three tweens seemingly have nothing in common but are drawn together because of their troubles and find solace and understanding in ways they never expected.
Reviewed by Deborah Abela