Melina Marchetta (text) and Deb Hudson (illustrator), What Zola Did on Thursday, Penguin Australia, February 2021, 96 pp., RRP $12.99 (pbk), ISBN 9781760895181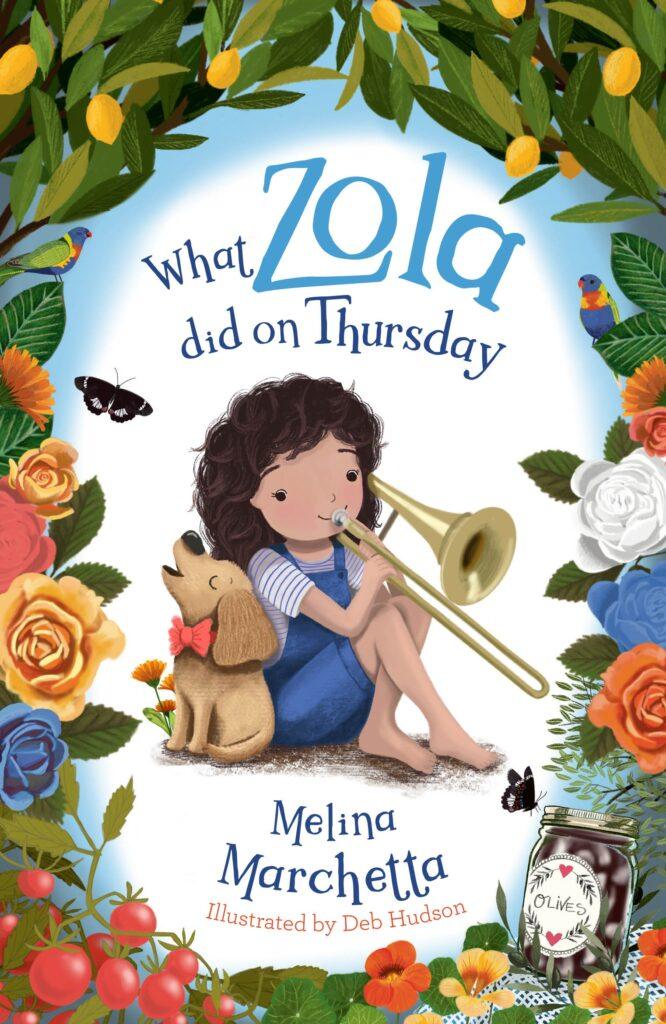 The ever-charming Zola is back! This time she is learning a new instrument, the trombone. Zola lives in Boomerang Street with her mum and Nonna Rosa and likes all her neighbours, apart from grumpy Mr Walton, who does not like Zola's trombone playing at all!
When Zola's teacher announces a performance for the local fete, she decides to form a band with her friends, but they need somewhere to rehearse and they really need a bandmaster to help them play the right notes, but who will they find? Melina's writing is warm and clever. In only a few chapters, she introduces us to a rich and diverse series of characters, while subtly weaving in issues of sustainability, friendship, grief, community, and kindness. All from the point of view of the young, incredibly likeable Zola.
This series is perfect for early readers who are launching into chapter books and independent reading. The story moves quickly, but makes sure to include quiet, heart-felt moments, that will resonate with readers long after they've finished reading.
Highly recommended.
Reviewed by Deborah Abela