Looking for captivating summer reading?  Our reviewers continue to share their picks of 2016 – books perfect for those hot summer days at the beach….
Here are Wendy's best books of the past year…
This book is special. It's a beautifully written middle grade novel about a vulnerable 10 year old, Ben, his unusual friend Hayley and a little dog called Flip.  It explores some very tough issues- abandonment, domestic violence, homelessness, illness, grief, family, friendship, first love, acceptance, imagination and magic.  But, in spite of all the bad things that happen, there is a sense of innocence and I was left with a feeling of hope.
I love it when Ben and Hayley decide to train Flip to be an assistance dog. They they start a fabulous reading program called 'Read to Rufus' where kids who are struggling to read are encouraged to read to a dog- i.e. Flip.  I haven't heard of a program like this in Australia. Maybe we should start one?


The Book of Whispers by Kimberley Starr
This book won the 2015 Text Prize for the best manuscript written for young adults and children. It was published in October 2016.  It's a captivating medieval adventure story set at the time of the first crusade. It starts in San Gimignano, Tuscany back in the year 1096 AD. We follow young Luca and the army on their quest from Italy, through Turkey and Syria to Jerusalem. On the way Luca meets Suzan and they form a special bond.
There is brilliantly researched history, fantasy (ugly demons and a mysterious book, The Book of Whispers), bloody battles, starvation, thirst, sickness, suspense and romance.  A really good spark for discussion for contemporary issues of faith, racism, war, displacement and colonisation.  Highly recommended for readers 14 years and older.


Trouble at Home by Cate Whittle (text) Kim Gamble (illus.)
Trouble at Home was published in Feb 2016. It's a beautifully crafted early chapter book recommended for kids 7 years and older.
Georgie witnesses a giant green dragon with blue wings and red scaly bits around his ears stealing their house. Her little brother Godfrey is still inside. No one knows where the house went, but certainly no one believes it could have been taken by a dragon. Georgie and her older brother, Henry go on a quest to find their house- and the giant green dragon.
Cate Whittle is a primary teacher and this is her first book. I'll be looking forward to more of her stories. I like the way she writes.  Kim Gamble's illustrations take this story to another level. We all miss him.  I loved Trouble at Home.


Let's face it, we live in a crazy, frenetic, stressful world. Look around. There's a lot of pressure for kids to perform, achieve, to keep up. We are all suffering from information over-load and mad addictions to technology.  Making Mindful Magic is like a calm breath of fresh air. It quietly invites kids to slow down, re-connect with their surroundings, nature and life in general.
This book was created and self-published by early childhood teacher, Lea McKnoulty. She has presented a series of simple activities for kids- e.g.- sit quietly, follow a bird, walk barefoot on grass, watch the waves and more.  Lea thinks 'children who are grounded have clearer thought patterns and are more receptive to learning new things. They are less likely to be anxious and more likely to be happy'.  I like to agree with her. There's a message here for all of us.
A bit about reviewer Wendy Fitzgerald…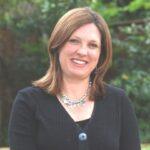 Wendy Fitzgerald has been married for over 30 years and has 2 grown up kids.  She's a teacher with a Graduate Diploma in Primary Music and a Master of Arts in Children's Literature and Literacy. Wendy is currently the proud president of the CBCA NSW Branch Inc. Northern Sydney Sub-branch. She teaches creative writing workshops for kids at Ku-ring-gai Art Centre in Roseville and is a tutor for the Sydney Story Factory.