Anh Do (text) and Jules Faber (illustrator), Weirdomania (WeirDo #13), Scholastic Press, September 2019, 160 pp., RRP $15.99 (pbk), ISBN 9781742997933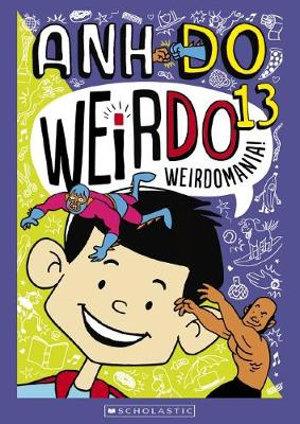 Weir Do's school class is investigating the types of jobs their parents have; some parents come into the classroom to talk to the children and it certainly opens the eyes of the young students to learn about all sorts of professions. However, when it is announced that Wrestle-crazia is coming to town – featuring best-ever wrestler The Block – it's all anyone can talk about. Weir's best friend Bella and her family have tickets to this awesome event. Weir can't afford tickets so when Weir's teacher Miss Franklin announces that the Funny Friday prize for best costume will be tickets to Wrestle-crazia, Weir sees his chance. He is focused on winning those tickets; he just has to create the most impressive costume.
I have reviewed many of Anh Do's books and continue to admire the way he presents everyday situations, that can seem larger than life at the time, with humour and sensitivity. There are always plenty of obstacles in the life of young Weir Do during his growing-up years and, while some of these dilemmas are not easily resolved, a solution is always found. With the support of family and friends, intelligent analysis and creative thinking, a successful outcome is guaranteed – if not unpredictable.
Anh Do's books celebrate good times and tackle troubles with optimism and empathy. The clever text by Anh Do and delightful illustrations by Jules Faber combine in the most gloriously creative way to make this yet another fun adventure that quietly and effectively teaches necessary life skills to its readers.
Reviewed by Jennifer Mors