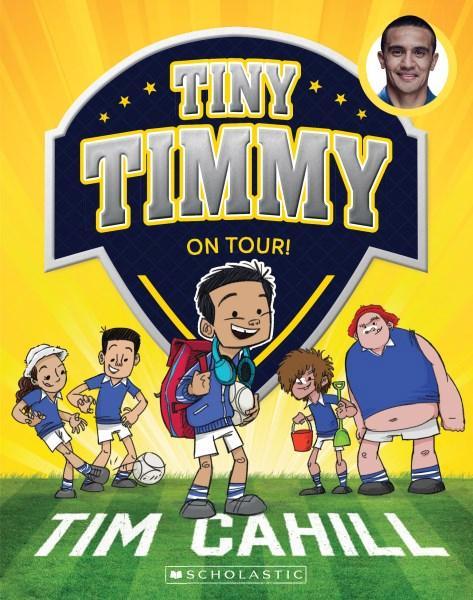 Tim Cahill,  On Tour! (Tiny Timmy #5), Scholastic, 1 April 2017,  128pp.,  $12.99 (pbk),  ISBN: 9781743816509
This fifth book in the Tiny Timmy series by Socceroos legend, Tim Cahill, is a fun read for young soccer fans. It is an illustrated chapter book that uses bold text and other illustrative effects within the text. This gives the book a feeling of fun and ease. There is even a little flip animation in one corner which shows Timmy playing the ball.
The story recounts a five-day soccer tour with Coach Roach driving a rickety old bus. Timmy is homesick, has to share with the team troublemakers, and worse still, they get beaten by bigger players, booed by bad sports but ultimately have a good win and a fun time. There is plenty here to keep young readers entertained, especially the soccer obsessed.
Reviewed by Marita Thomson