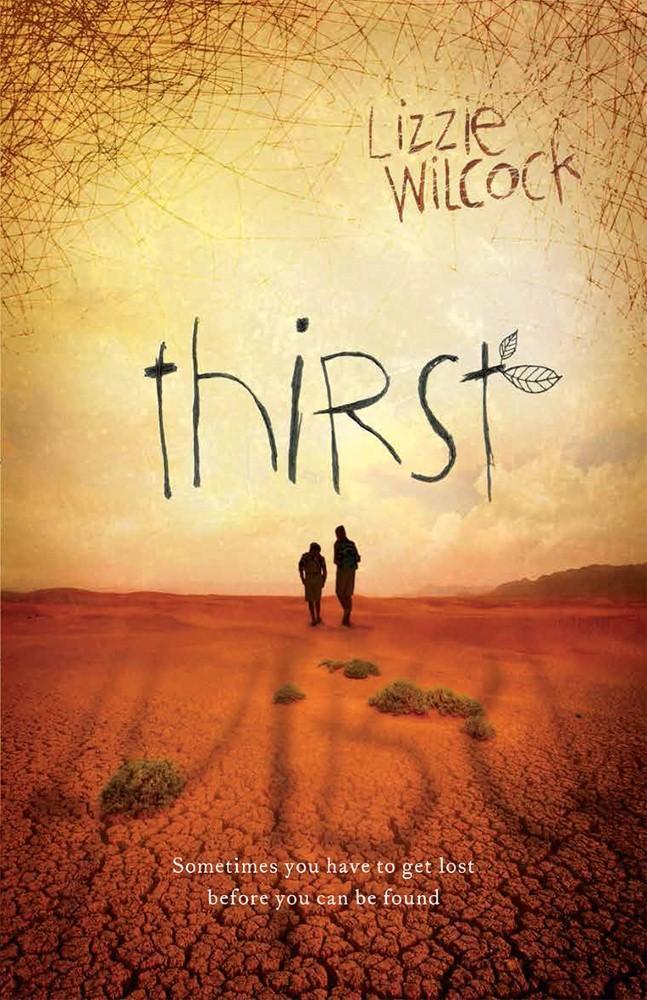 Lizzie Wilcock, Thirst, Scholastic, 1 May 2015, 252pp, $16.99 (pbk), ISBN 97817428 39660
On their way to Alice Springs, where they will be fostered for the umpteenth time, the car they are being driven in crashes, the driver dies, and two children must survive the desert. Fourteen-year-old Karanda reluctantly agrees to stay with eight-year-old Solomon while they hide from any rescue party. For some six weeks they work together to stay alive. Solomon has an encyclopaedic knowledge of edible native plants, and he is also able to weave baskets, and make hats, beds and tables from reeds. Karanda catches fish, even kills a dingo, which they cook and eat. Solomon is injured from a bad fall, but Karanda is able to nurse him back to health. In Wilcock's Australian desert there are times when it rains at the right moment, and waterholes are reached just when the situation looks hopeless.
Considerable suspension of disbelief is required. There is an unnecessary coincidence towards the end of the book when the children discover a connection. Some questions are left unresolved. Why did Karanda's mother leave her? What happened to Solomon's family?
But their survival, while it makes up the substance of the novel, is not its message. What Wilcock really wants us to understand is that people need each other, and need to be accepted for what they are, no matter what their faults. Karanda learns this, and Solomon already knows it.
It is a simple text, an easy read for late primary students, most of whom will overlook the remarkable feats of endurance in order to absorb the adventure.
Reviewed by Stella Lees