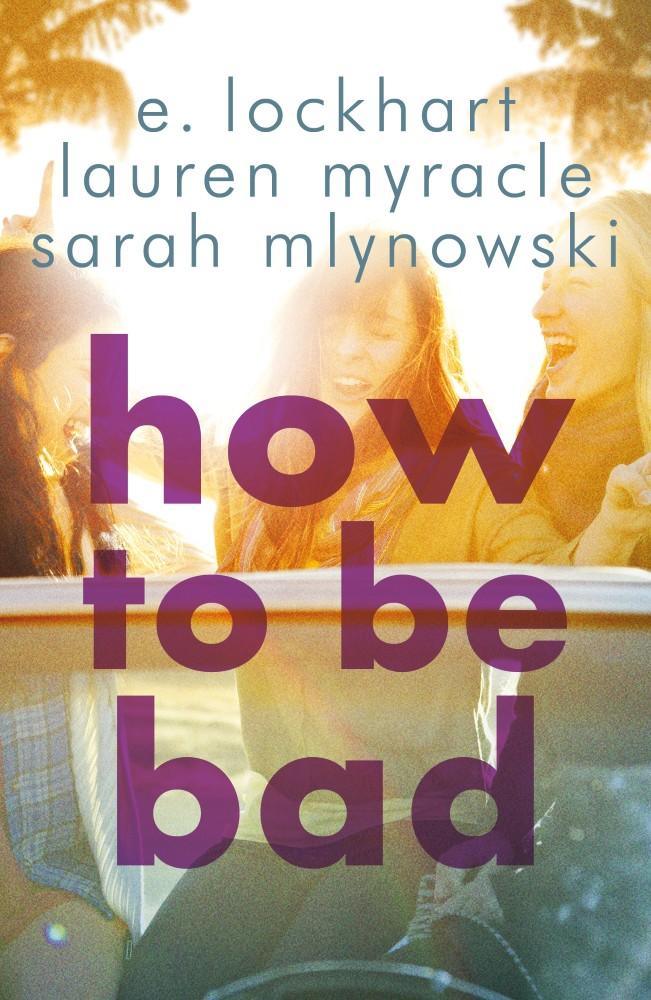 E Lockhart, Lauren Myracle and Sarah Mlynowski, How to Be Bad,  Hot Key Books/Five Mile Press,  1 June 2015,  325pp.,  $16.95 (pbk),  ISBN 978 1 47140 484 9
Three authors have co-operated to write about a road trip that three girls take in a 'borrowed' car, a novel inspired by David Levithan and Rachel Cohn's Nick and Nora's Infinite Playlist. Jesse, Vick and Mel join up by default and set off to visit Vick's boyfriend, Brady, at the University of Miami. On the way they meet a dishy boy, fight off an alligator, stay at an expensive hotel, get drunk and become close friends.
Australian girls reading this very US book may find it a culture shock. Jesse has taken on religion in a very big way, Vick is no longer a virgin, and Mel's family is wealthy and does not relate to her well. The tourist attractions described are oddly unattractive, what they eat is surprisingly awful, they seem to hate themselves, and often appear to be absolute airheads. There are too many pages taken up with the girls having trouble deciding what to do. It's a long way from Miami to the sleepy town they start from, and the most dangerous thing they face is a rogue alligator. Australian girls on the road are more likely to think of Wolf Creek or the Belanglo Forest murders.
I was impatient with these girls, living a privileged life in a privileged country and a little bored by their incessant preoccupation with boys. Get a life, I thought. Teenage girls can be thoughtful and selfless, and don't necessarily see their lives as central to partnering a man – and surely that's as true of American girls as it is of Australians.
Reviewed by Stella Lees