Isobelle Carmody, The Velvet City (The Kingdom of the Lost #4), Penguin Random House, July 2021, 368 pp., RRP $19.99 (hbk), ISBN 9780670075126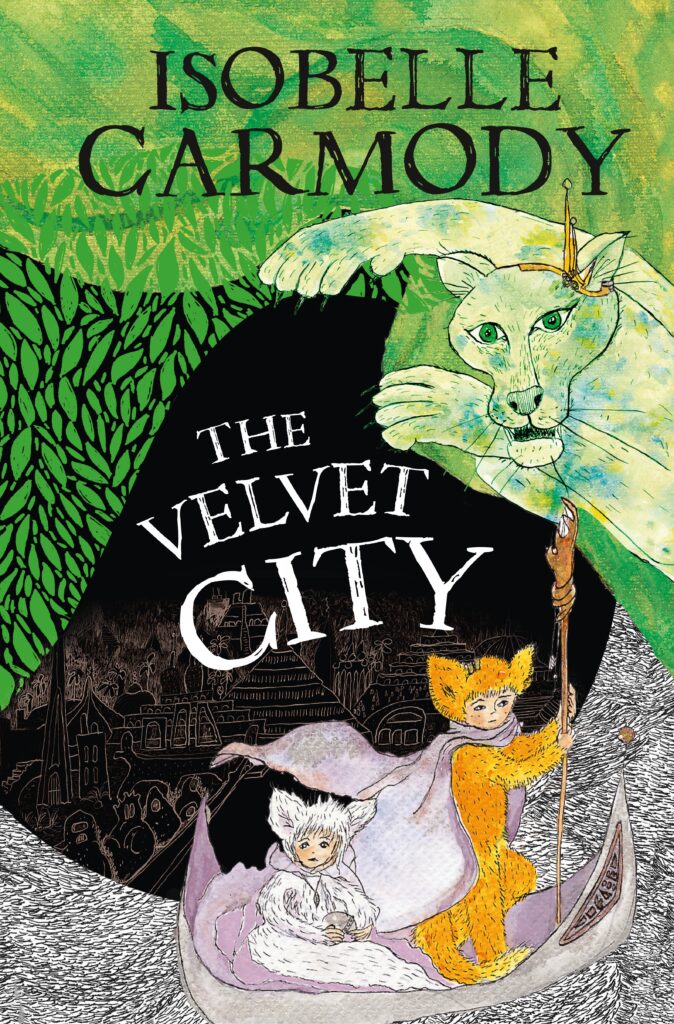 Bily and Zluty must travel to the dangerous Velvet City and learn the shocking truth about themselves… even as their beloved Monster faces his fate.
The long awaited fourth and final instalment in Isobelle Carmody's "Kingdom of the Lost" series, The Velvet City is a worthy and satisfying closing act to an inspired an imaginative saga of unique scope and depth. The events that were set in motion so long ago in The Red Wind have taken us on a truly epic journey, filled with courage, hope and imagination.
Picking up where The Ice Maze left off, Bily and Zluty are waiting out the Longful Night in hopes that the dark, cold winter will soon begin to thaw, so that they can resume their journey to the mysterious Velvet City. The two brothers have grown through their adventure and have accomplished things neither of them ever believed that they could, but they still wonder if they will be a match for the unknown challenges they will face when they reach their destination. Carmody's rich and eloquent story-telling style fits perfectly with her narrative, and she crafts genuine characters with empathy and heart.
I was fortunate enough to be able to attend the official launch of The Velvet City between lockdowns, at The Great Escape bookshop in Airey's Inlet, Victoria. It was wonderful to hear Isobelle talk about her creative process and the various inspirations that helped to breathe life into her characters and story.
When reading The Velvet City, I am reminded of some of the dark and mysterious literature that I used to read when I was in the middle-grade bracket – tales of fantasy and high adventure, but with a somewhat darker undercurrent that made me feel as though something momentous was building, waiting to be discovered just around the next turn of the page. Carmody's series will no doubt take their place amongst treasured book collections all over the world.
Children 8 years and over will delight in these books, and if your child read the first three in the series and has gotten a little older while we've been waiting for the fourth, don't worry – the Kingdom of the Lost will welcome them back with open arms.
Reviewed by Christian Price