Tracey West (text) and Kyla May (illustrator), Ruff and Ready (The Underdogs, #1), Scholastic, May 2021, 176 pp., RRP $14.99 (pbk), ISBN 9781761126253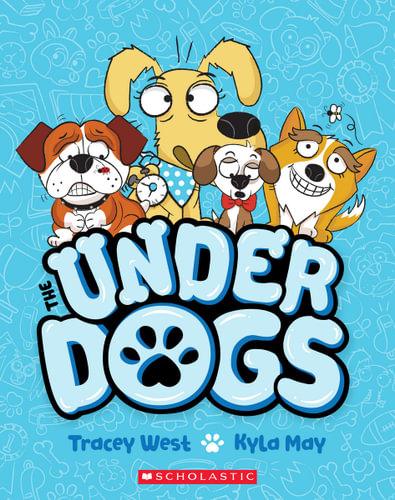 Nova and her friends are underdogs. Born runts, they have never been the best at anything. Every year one pup at the Barksdale Academy is named Best in Show. Nova desperately wants to win and encourages her friends to be their best selves by practising and trying to overcome their shortfalls. Harley can't stay focused, chasing whatever passes by. Peanut cannot stand getting his coat dirty. Duke is afraid of heights and Nova is extremely clumsy. When practising doesn't work, Nova must be a creative thinker to solve the problem. Does Team Underdog have a chance to pass their agility exam if they all work together?
If you are a puppy fan, there is a feast of characters for you in this cute book by Tracey West, author of the Dragon Masters series. There is an introduction to the characters at the beginning and appealing illustrations throughout to support early readers. Although the plot is not riveting, there are some valuable messages such as be your best self, don't compare yourself to others and friends are more important than winning. This is the first book in the Underdogs series and would appeal to early readers who love puppies.
Reviewed by Sharon Seymour