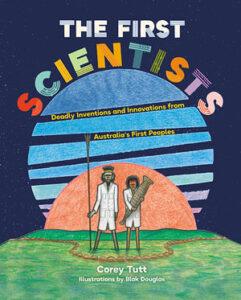 Written by the NSW Young Australian of the Year in 2020 and founder of the not-for-profit organisation Deadly Science (which aims to equip and encourage young indigenous students to study STEM subjects), this book sets out to show young readers the wealth of knowledge and technology that Australia's first nations peoples have acquired over the millennia.
The book opens with the AIATSIS Map of Indigenous Australia showing the hundreds of different language/social/nation groups in Australia. It then goes on to describe the knowledge of some of these peoples under different categories. These include "the first astronomers", "the first engineers", "the first forensic scientists", "the first chemists", "the first land managers" and "the first ecologists". In addition, there are potted biographies of indigenous people of note in STEM.
If the knowledge being described belongs to a particular people group, this is mentioned and there is a detailed list of references citing academic and other publications verifying the information. Current topics such as land management using cool burns and the nutritional and medicinal properties of native foods and plants are interspersed with lesser-known subjects such as glues and soap. The use of some of this invaluable knowledge in ongoing research and development is also discussed.
Blak Douglas' artwork is colourful and works well with the varied page backgrounds and differing font colours. Nearly all the people shown in the illustrations are wearing lab coats to emphasise the fact that indigenous peoples were putting STEM into practice when they were doing things such as throwing aerodynamic spears or making fish traps.
There are a few typos that should have been picked up in pre-publication, such as David Unaipon's name being spelled Uniapon at one point. But overall, this is a well-researched and excellent introduction to the wealth of knowledge that our indigenous nations hold. May it encourage many young readers, indigenous or not, to embrace STEM subjects with gusto!

Reviewed by Lynne Babbage