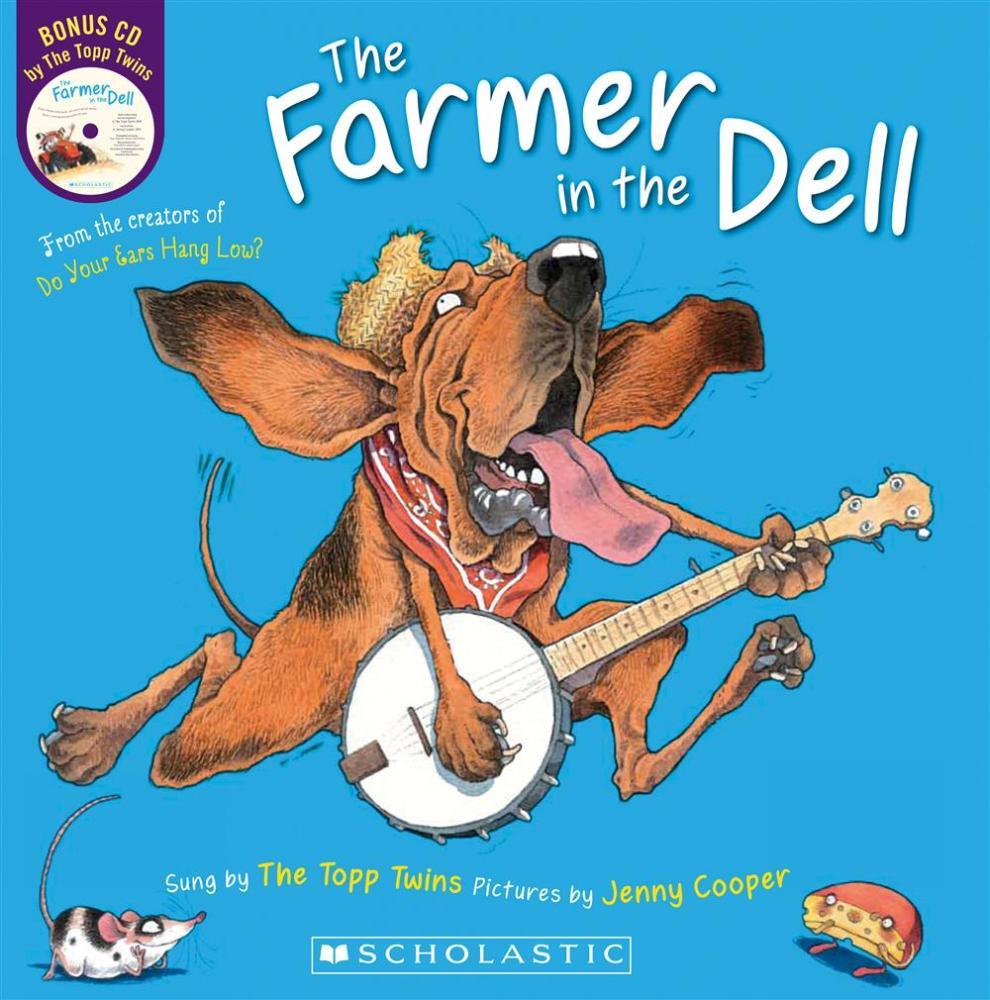 The Topp Twins (text),   Jenny Cooper (illustrations), The Farmer in the Dell, Scholastic (NZ),  1 December 2014,  $NZ 21.00(pbk),  32pp.,  ISBN 978-1-77543-195-4
Based on nineteenth century folksong (most probably originating in Germany), the story of "The farmer in the dell" (and to an extent, a children's game that used to be played with it) has a courtship theme such that the farmer that takes the wife to the dell (or valley), the wife that takes the child, the child that takes the nurse, and the nurse that takes the cow; evokes something of the family hierarchy in those times. What the Topp Twins do with this song is, of course, excite the musical voice and imagination of the participating child. This is not a sit-on-the-couch-and-listen picture book, but either through the use of the enclosed CD or the strumming of a parent/teacher's guitar, the child is invited to get up and dance! In that sense, it is a folksong that evokes a sense of community "in the dell".
The illustrations by Jenny Cooper are wonderfully quirky (it is a dog like a Great Dane that is strumming the guitar) with the dramatic use of comic exaggeration, cropping, frontal perspective and font style. Sure to please (and a good way to introduce traditional games for children. Recommended.
reviewed by John Mckenzie