Reviewer Stephanie shares her picks for 2016…
Best Picture Book for Preschoolers – Where is Bear? by Johanthan Bentley
Geared for children aged one and over, this simple, funny, irresistible story and its charming illustrations will keep toddlers (and adults) smiling from beginning to one of the best twists of an ending ever. Love it!


Best Picture Book for Primary Aged Children – Land Shark by Beth Ferry & Ben Mantle
Poor Bobby…all he wants for his birthday is a shark. Is that so much to ask? Land Shark is a great contemporary picture book with fantastic illustrations that are filled with laugh-out-loud details.


Best Picture Book to Give Children Nightmares – The Spider and the Fly by Mary Howitt & Tony DiTerlizzi
First, this book was not published last year or last decade, in fact the original poem by Mary Howitt was published in 1829. But this is an exceptional book from the spine-chilling  writing to the almost glowing silver screen-esque illustrations. Just don't read it to children before bed…it's been proven to induce nightmares.


Best Tear-Jerker – The One and Only Ivan by Katherine Applegate
Sometimes I really do wonder where I've been. This book, published in 2012, is based on a true story that happened just a hour from where I lived at the time. A Newbery Medal award-winner, this one will break your heart, but it's worth it.


Best YA Thriller – Illuminae by Amie Kaufman and Jay Kristof
I'm blown away by how many people I meet who haven't heard of this book. This three-book YA series is being made into a movie people, so check it out. It's awesome and written in e-mails, reports, charts…just about anything other than plain text. Brilliant!


Best Adult Book – Auntie Mame by Patrick Dennis
Written from the point of view of her orphaned 10-year-old nephew, Auntie Mame is the hilarious story of an unconventional caretaker loosely based on the extraordinary life of the author. There is absolutely nothing predictable in this book and it immediately became one of my all-time favorites. OK, it was published in 1955, but it's still considered a masterpiece of contemporary fiction.


A bit about reviewer Stephanie Ward…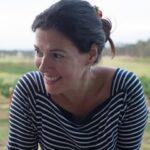 After 15 years of writing press releases, executive documents and technical content for companies in Europe and the U.S. (her homeland), Stephanie decided to focus on writing something she wants to read, namely stories for children. Since moving to Australia in 2012, Stephanie has immersed herself in the vibrant NSW writing community. She is an active participant in the local SCBWI branch, NSW Writers' Centre and CBCA's Reading Time. In addition, she's a casual reviewer for BuzzWords and UK-based TripFiction.