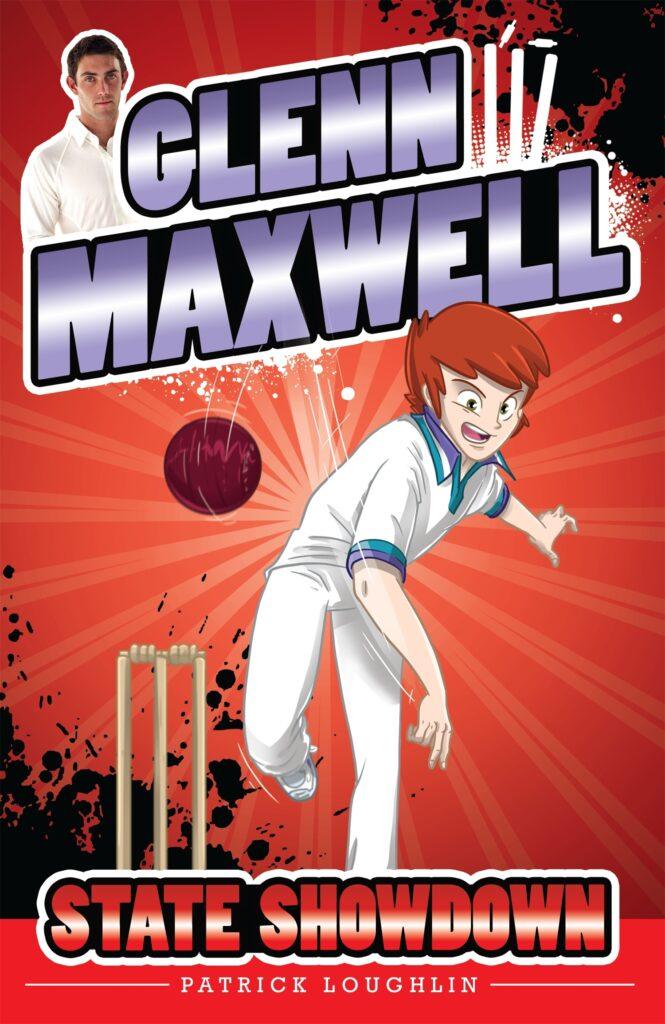 Patrick Loughlin,  State Showdown (Glenn Maxwell #3) and World Domination (Glenn Maxwell #4),  Random House Australia, 2 February 2015,  $14.99(pbk), also in eBook, 192pp.,  ISBNs 9780857986115 and 9780857986139
This series is for kids who love cricket. It focuses on a cricket-mad boy, Will Albright. and his legendary cricketing hero, Glenn Maxwell. In book 3 of this series, State Showdown, Will has achieved his dream of being chosen for the Victorian state team and he is determined to do his best, if only he can remember to play as part of a team. In World Domination, Will is selected to captain the team to the T20 Youth World Cup in England. Not everyone is happy with the selection, but he has to do all he can to pull the team together to win.
The books rarely stray from cricket and we know very little of the kids' lives beyond the game, so is limited to kids interested in cricket, but for those who are, they'll find a fast-paced story with plenty of matches, top tips (and appearances) from Maxwell himself and a glossary of cricketing terms.
reviewed by Deborah Abela