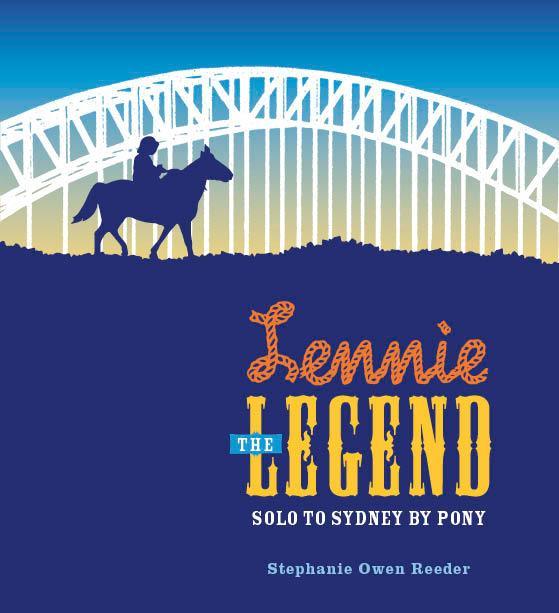 Stephanie Owen Reeder,  Lennie The Legend: solo to Sydney by pony,   NLA Publishing, 1 February 2015,  $24.99,  108pp.,   ISBN 9780642278654
During 1932, in just over four months, a young boy called Lennie Gwyther, rode his pony, Ginger Mick, from Victoria to the newly finished Sydney Harbour Bridge. He was 9 years old. Along the way, word spread and his story became famous, so that by the time he arrived in Sydney, he was invited to be part of the opening ceremony and one of the first to cross this engineering marvel.
Stephanie has created an exciting narrative of Lennie's ride, placed alongside chapters that examine important aspects of Australia's history at that time: the Great Depression, the 1927 opening of Federal Parliament in the Nation's new capital, Canberra and, of course, the Harbour Bridge. We also see Australia's largest city through the eyes of a country boy and explore those two very different worlds. Stephanie has unearthed fascinating photos, pamphlets, maps and souvenirs and along with the glossary and author's notes, readers not only get a fascinating read, they're also given a real sense of how this fictionalised account of Lennie's life was created from primary and secondary resources.
I really enjoyed looking at this period of Australian history through the eyes of the likeable, determined and humble, Lennie, a kid who had a dream that landed him in the middle of one of Australia's defining moments.
reviewed by Deborah Abela