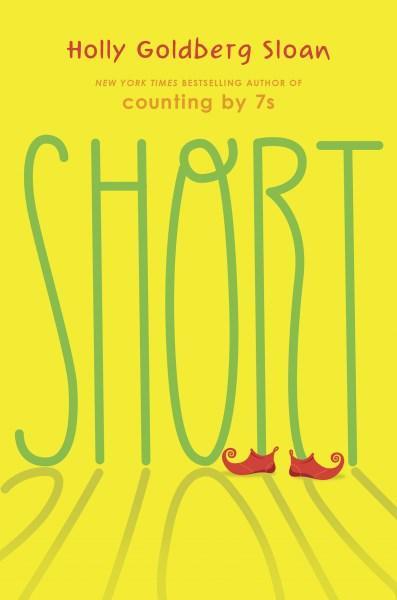 Holly Goldberg Sloan, Short,  Scholastic Australia,  1 March 2017,  298pp.,  $16.99 (pbk),  ISBN: 9781743816516
When Julia Marks and her brother Randy audition for roles in The Wizard of Oz at the local theatre, their plans for a quiet summer holiday are replaced with rehearsals, dance lessons and all the drama of show business. The siblings are cast as Munchkins and Julia soon becomes friends with wise and worldly Olive, an experienced adult performer who is not much taller than her. For the first time, Julia learns that it's okay to be short, in fact, for the role she's playing, it's ideal.
Julia is also coming to terms with the recent death of her dog Ramon, and scenes of grief and loss are handled with sensitivity and at times, gentle humour. Julia is an enthusiastic and authentic narrator with a keen observation of life's little oddities.
Author Holly Goldberg Sloan (Counting by 7s) weaves issues of diversity and identity through an entertaining storyline with a cast of colourful characters, including flamboyant director Shawn Barr, and Julia's delightfully quirky neighbour Mrs Chang.
Short is a charming and tender story that reinforces the positive benefits of theatre to build confidence in children. For readers aged ten years and older.
Reviewed by Jane O'Connell