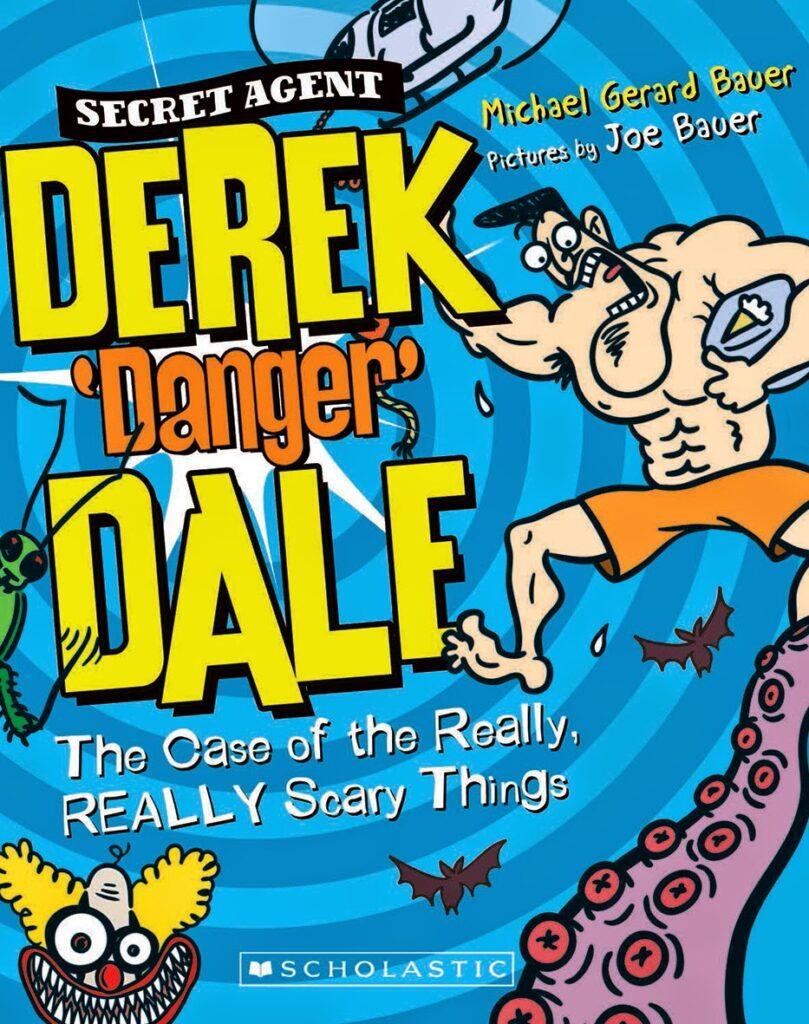 Michael Gerard Bauer (text), Joe Bauer (illustrations). Secret Agent Derek 'Danger' Dale and the Case of the Really, REALLY Scary Things (Derek Danger Dale #2), Omnibus Books, February 2015, $12.99 (pbk), 128pp., ISBN 9781742990668
This is a fun book to read as Derek 'Danger' Dale tries to thwart Evil MacEvilness' plan to use his device that turns people's own nightmares against them. Derek is 'assisted' by his boss (Archibald Boss) whose self-absorbed perspective on life is the perfect foil to Derek's selflessness.
Author Michael Bauer moves the story along at a pretty fast pace, but it works. His descriptive names will appeal to younger and older audiences on different levels because they are fun to read (and say out loud!), and many seem to have double meanings. Examples are the Amazing Giant Sea Creatures in Ridiculously Small Spaces Marine Aquarium and Head of I.T. and Other Brainiac Stuff No One Else Understands. Illustrator Joe Bauer's cartoons, which run down the side of each page like a comic strip, add an extra layer to the story and will probably help entice reluctant readers to give this book a go. It is recommended for ages 8+ which seems spot on.
reviewed by Jane Carstens