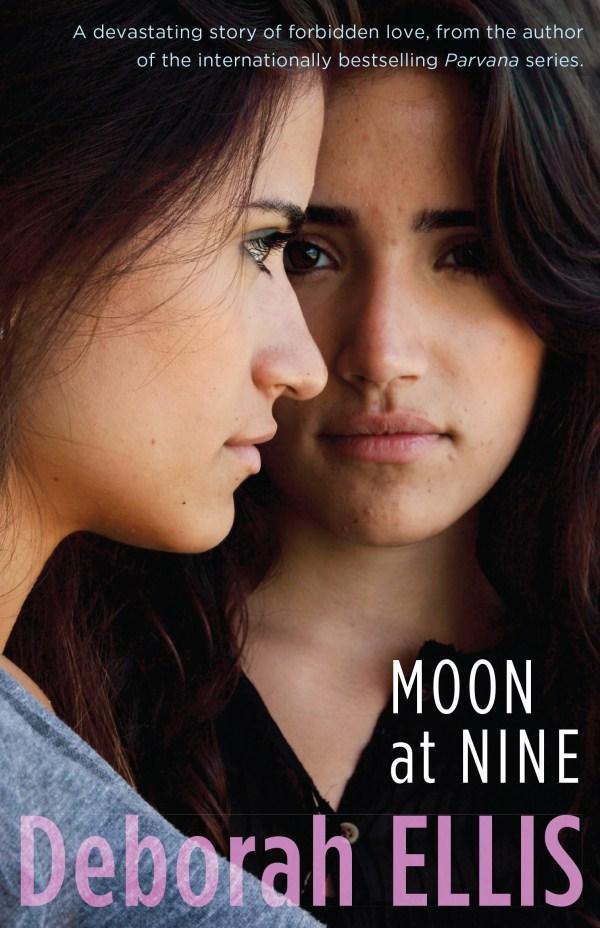 Deborah Ellis, Moon at Nine, Allen & Unwin, January 2015, $16.99 (pbk), 208pp., ISBN 9781760111977
Moon at Nine is set in Iran in the late 1980s when the Shah had been overthrown and the country was controlled by a deeply conservative and religious government. Based on real-life events, its central character is 15-year-old Farrin who is an only child from a wealthy family. Farrin meets Sadira at her school for gifted girls, and their friendship turns into a romance in a regime where homosexuality is a crime punishable by death.
This story starts off lightly with Farrin behaving like any other rebellious 15-year-old. However, once she meets Sadira, author Deborah Ellis is very direct in her descriptions of what happens to these girls when their friendship deepens into romance and their 'secret' is discovered. The story covers some confronting events including the treatment the girls receive from their families, the brutality of jail and state-sanctioned executions for girls accused of 'crimes' in Iran at this time, and the powerlessness of girls in this regime to decide their own future.
Moon at Nine is recommended by the publisher for ages 14-16, but I would be cautious letting children as young as 14 read it. I think it is suitable for 15 years onwards. Teacher's notes are available from the Allen & Unwin website. Deborah Ellis has written other books that illuminate the reality of life in third world countries, including the Parvana series.
reviewed by Jane Carstens