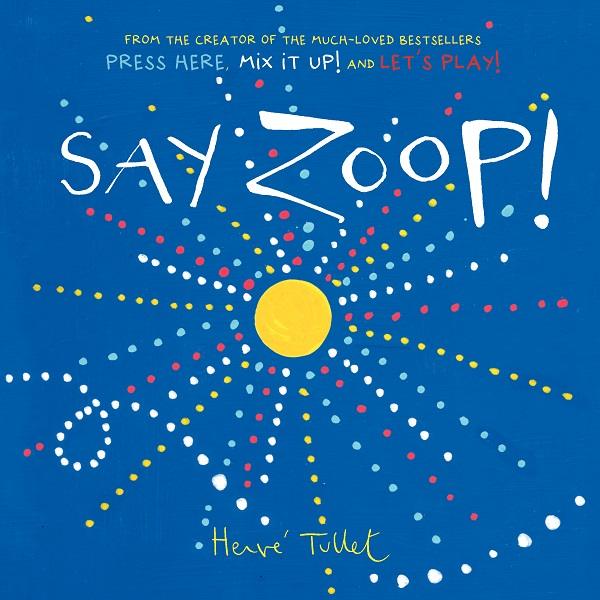 Herve Tullet, Say Zoop!, Allen & Unwin, Oct 2017, 64pp., $22.99 (hbk), ISBN: 9781760631598
Following on from the huge success of Press Here is Say Zoop! – a similar styled, interactive picture book featuring bright dots set against lots of white space.
This book would appeal to pre-schoolers with its invitation to participate. It begins 'Great! Put your finger on the dot and say OH!'  and goes on in this fashion. I imagine theatrical children would particularly enjoy the bit where the coloured dots meet and the child is invited to 'make them talk' and then 'Now, in your best robot voice…'
There are multiple learning opportunities for children with primary colours and counting a feature. And, as mentioned above, vocalising for very young children and sound making (particularly with a willing reader on board) would make for lots of fun.
Reviewed by Heather Gallagher