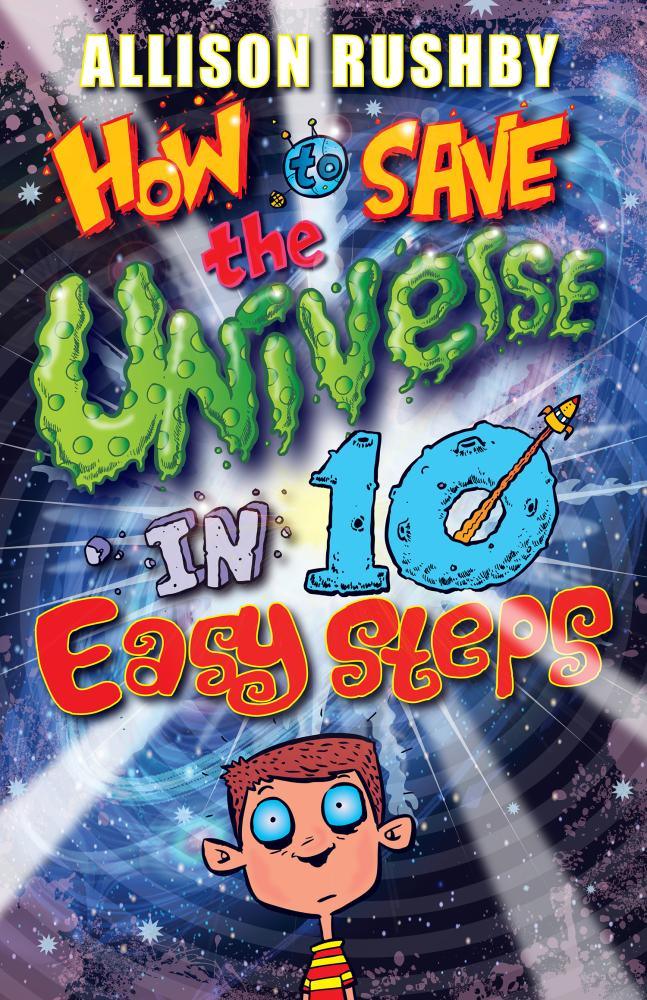 RUSHBY, Allison How to Save the Universe in 10 Easy Steps Allen & Unwin, 2014 281pp $12.99 pbk ISBN 9781743319000 SCIS 1675761
Cooper and Molly are twins; but one is an alien sent to assist the other twin who is an earthling destined to save the universe.  They don't live on Earth but rather on a planet called Peregrination created to look like Earth except for minor inconsistencies, such as green dirt instead of grass and too many moons.  Cooper is unaware of his destiny until intergalactic bounty hunters arrive in Peregrination and strange things start happening.  Before Cooper can save the universe he must start by understanding the complex history of various planets and why Earth is an important part of the intergalactic war games that threaten the planet.
This is a slow-paced book full of imaginary planets and weird aliens.  The story contains details about alternative universes, which can take a little while for the reader to comprehend.  With the fate of Earth up to Cooper, will he be able to save a planet he has never seen?
reviewed by Katie Poidomani