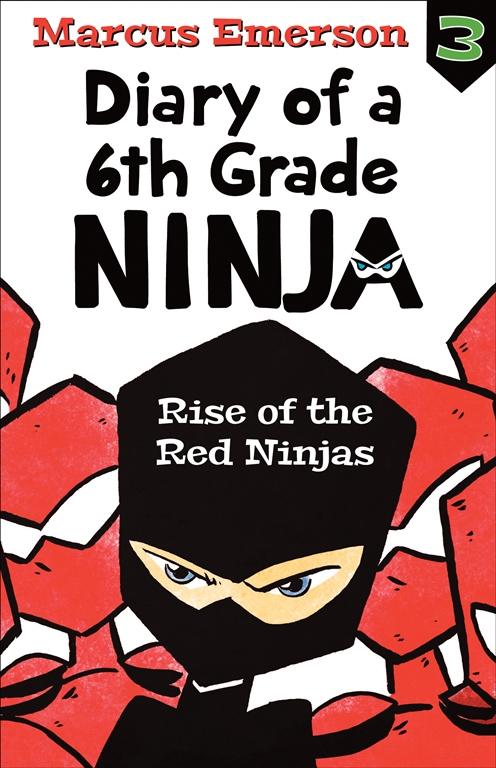 Marcus Emerson (text),  David Lee (illus.), Rise of the Red Ninjas (Diary of a 6th Grade Ninja #3), Allen & Unwin, Jan 2017,  112pp.,  $9.99 (pbk),  ISBN:9781760295578 
Chase Cooper is in grade six and new to Buchanan School. As leader of the secret Black Ninjas he must uncover the ringleaders of the rival Red Ninja clan before they cause havoc. But can he do it in time?
The trouble starts when Chase's bag is stolen and a note to his science buddy Faith, telling her he thinks she's pretty cool, is plastered all over the school for everyone to see. Chase's life has suddenly become very complicated, not to mention embarrassing and perhaps a little dangerous as he tries to fend off his enemies, find the culprits and avoid Faith at all costs. Can things really get any worse?
Author of a number of kids action thrillers, Emerson has created a funny, engaging protagonist in Chase. Third in the Diary of a 6th Grade Ninja series this is a well paced, action thriller for kids 9 – 12 years.  Highly recommended.
Reviewed by Mem Capp