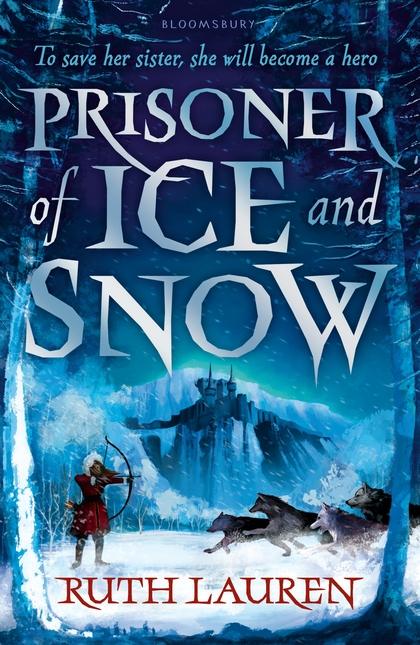 Ruth Lauren, Prisoner of Ice and Snow, Bloomsbury Australia, 1 Oct 2017, 288pp.,  $12.99 (pbk),  ISBN: 9781408872758
This prison break story is a fast-paced and suspenseful novel for younger readers aged eight and over. In a wintry, Russia-inspired fantasy realm, thirteen-year-old Valor embarks on a mission to save her twin sister, Sasha, who has been imprisoned for stealing a royal treasure.
Once Valor is inside the prison in which her sister is held, she searches for Sasha and plans their escape. This plan drives brave Valor's every action and she soon gathers a gang of accomplices all bent on jailbreak. But the stakes are high. The prison guards show no mercy. As the title suggests, ice and snow dominate the setting, and natural hazards both aid and hinder the quick-witted protagonist on her quest. Meanwhile, the schemes and subterfuges of the kingdom's royal family brew in the background, with the climax leaving room for a sequel or two.
Like the mega-popular Disney film Frozen, Prisoner of Ice and Snow is an atmospheric tale of royal deception and the importance of sisterly bonds.
Reviewed by Elizabeth Foster