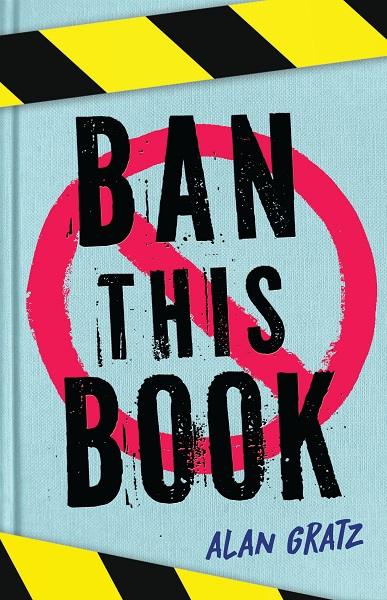 Alan Gratz,  Ban This Book,  Hachette Australia,  26 Sept 2017,  240pp.,  $15.99 (pbk),  ISBN: 9780734417824
Here's one for the bookworms: Ban This Book, despite its title, is all about the love of books and their rightful place in our school libraries.
When Amy Anne Ollinger finds out that her favourite book has been banned from her school's library, she decides to do something about it. Not an easy task for a quiet girl who doesn't often say what she really thinks for fear of making waves or getting into trouble. But when the book she has read thirteen times disappears from the library shelf, along with others, she just can't sit by and do nothing.
"How can you put into words how a book slips inside of you and becomes a part of you so much that your life feels empty without it?"
In finding her own voice, Amy Anne helps those authors whose books have been banned reclaim their rightful place on library shelves.
"… I couldn't help thinking about that book that wasn't on the library shelves anymore, and how I would never have known From the Mixed-up Files of Mrs. Basil E. Frankweiler was my favorite book if I hadn't found it there in the first place."
Alan Gratz, from Tennessee, is the author of many acclaimed books for children and teens including Samurai Shortstop and the League of Seven series. Remarkably, each book banned by the school board in this novel is one that really has been challenged or banned in an American library at some point. Librarians are sure to enjoy reading this just as much as their primary school charges.
Highly recommended for younger readers and library lovers.
Reviewed by Elizabeth Foster