Sherryl Clark,  Pocket Rocket (Ellyse Perry #1),  Random House Australia,  3 Oct 2016,  160pp.,  $14.99 (pbk),  ISBN: 9780143781240
Sherryl Clark,  Magic Feet (Ellyse Perry #2), Random House Australia,  3 Oct 2016, 160pp., $14.99 (pbk),  ISBN: 9780143781264
There's so many reasons to encourage children into sport – it keeps them fit, builds their strength and coordination, teaches them teamwork and it's fun. But, as a mum of two girls and a boy, it seems to me the pathways into sport still favour boys. So I was delighted when I saw these new books written with Australian sports star Ellyse Perry who, remarkably, has represented Australia in both cricket and football (soccer) – wow!
The stories are based on Ellyse and are a terrific way to introduce my two 8-year-old daughters to a female who is excelling in sport. I particularly like the "My World" section at the back of the book which gives young readers some insight into the real Ellyse Perry, with some key facts, as well as a few questions and answers. The stories are great too. Aimed at primary school children, each book focuses on Ellyse's experiences in a particular sport. They're engaging and relatable, with just the right amount of sports jargon to introduce, but not overwhelm, readers new to soccer and cricket, without talking down to those who are already sports savvy.
Pocket Rocket is all about Ellyse starting high school at a girl's school and wanting to play on the school cricket team. The catch is, there's only one team and she's by far the youngest and the smallest player, plus the coach has no clue about cricket (or children). Personally, I've always found cricket extremely boring, but this story wasn't. I'm still no expert, but reading this book has given me a greater appreciation of the game – and of the role of parents in encouraging and nurturing talent in their children. Ellyse loves practicing her batting and bowling with her dad, and it's a lovely way for them to spend time together. As well as trying out for the school cricket team, Ellyse also plays in a mixed club team, with the different challenges that come from a higher level competition and playing with boys. There's just the right amount of cricket terms weaved in to the story to give readers a taste of the sport, against a backdrop of making friends and fitting in to high school.
Pocket Rocket has been named a CBCA Notable book for Younger Readers, 2017.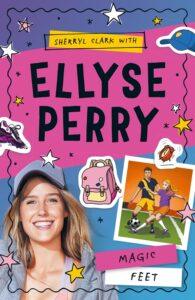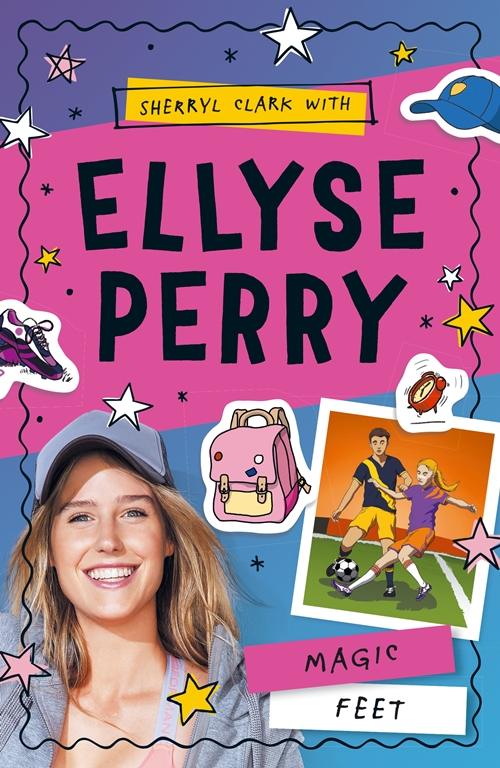 Magic Feet is set during soccer season. Ellyse loves the game, but is disappointed to be the only girl in her club team again. To complicate matters, there's a new boy who doesn't want to play with girls and tries to hurt Ellyse, making her seriously consider whether she should keep playing club soccer. At school, she's keen to start a girl's team and it's wonderful to see that a group of girls with no experience take to the game with enthusiasm once they're given some encouragement and shown how to play. Again, the sport is melded with Ellyse's life at high school, trying new subjects, making new friends and fitting her social life around training sessions and games.
The next two books in the series are Winning Touch (touch football) and Double Time (cricket and soccer).
Reviewed by Carissa Mason