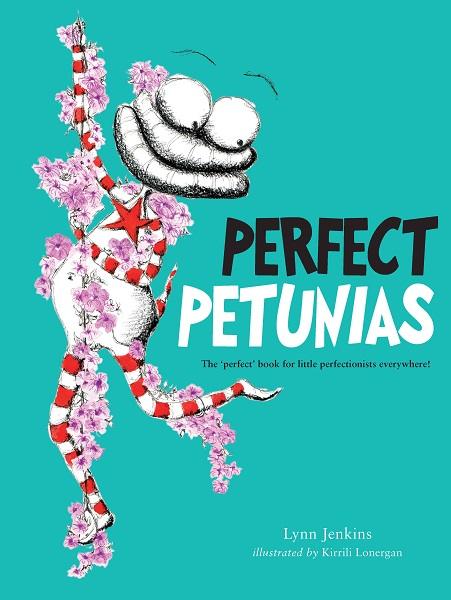 Lynn Jenkins (text), Kirrili Lonergan (illus.), Perfect Petunias, EK Books, 1 Jan 2018, 32pp., $19.99 (pbk) ISBN 9781925335583
I'm sure most parents will be familiar with the opening scene of this book: When things don't turn out as he'd like, Loppy Lac loses it. He gives up on his homework, throws down his pencil and storms out of the room.
It's easy to become frustrated when things don't turn out quite right, and this book is a great resource to help little people understand their feelings and how to deal with them. It also shows adults a positive way to respond to help their little person.
Loppy's friend Curly Calmster waits patiently for Loppy to cool off. It takes a while! Then, once Loppy is ready, Curly shows him the petunias in the garden. They're unruly, growing every which way. Even though the pair planted them carefully, measuring where they placed the seeds, they can't control the petunias. They're growing wild over the swing, the bench, the birdhouse.
But they're beautiful.
Curly encourages Loppy to let go of his need to be in control. After all, he can't control the petunias, and look how wonderful they've turned out. Loppy should worry less about his mistakes and focus more on just trying – a great message for youngsters who are learning so many new things.
The illustrations are lovely, in mostly black and white with pops of colour. There's vivid red on Loppy and a happy yellow for Curly with soothing blue butterflies fluttering across the pages. And, of course, masses of rambling violet petunias, perfectly imperfect.
Perfect Petunias is the third book featuring Loppy Lac (a lac, by the way, is a "little anxious creature"). The other books are Lessons of a LAC and Brave. The series has been created by an Australian team – author Lynn Jenkins is a clinical psychologist and illustrator Kirri Lonergan is a pediatric nurse. Both are also mothers.
Teaching resources are available online.
Reviewed by Carissa Mason