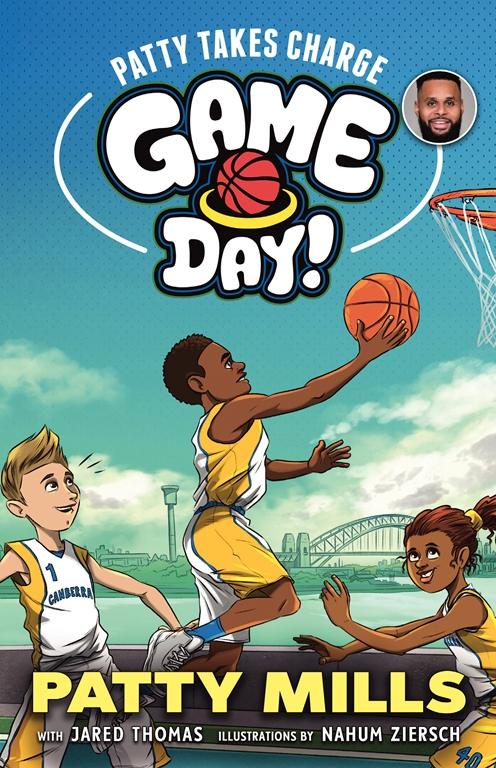 Patty Mills with Jarad Thomas (text),  Nahum Ziersch (illus.),  Patty Takes Charge (Game Day! #3),  Allen & Unwin, Nov 2017,  121pp.,  $14.99 (pbk),  ISBN 9781760295127
This is the third book in the Game Day! series by a real life basketball player who has played for the NBA and has represented Australia at three Olympic Games.
Patty, Tyson and Manu are selected to represent Canberra in the under twelves national basketball tournament. We follow the boys through their highs and lows, their victories and injuries until, at the end, Patty and his new friend Josie set off for a holiday and birthday celebration on an island in the Torres Strait.
The large print and simplicity of story will appeal to reluctant readers, especially sporty boys and girls, as the games they play ring with authenticity.
Reviewed by Stella Lees