Gabriel Evans, Norton and the Bear, Berbay Publishing, October 2020, 32 pp., RRP $25.99 (hbk), ISBN 9780648785132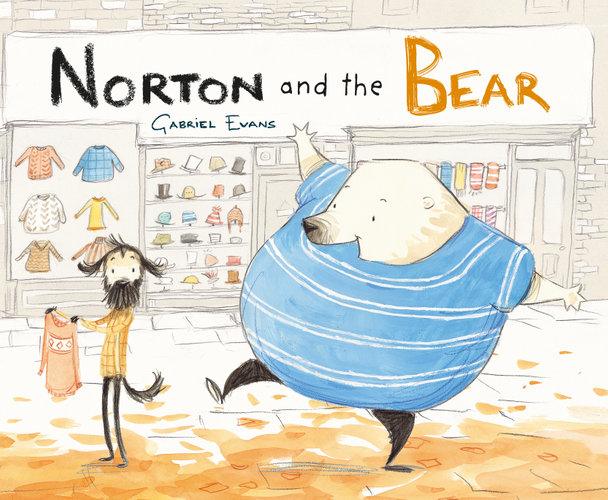 Norton is an individual, unique, and special. He longs to show this in his dress sense, never feeling better than when he is clothed unlike everyone else. But Bear longs to be his friend and Norton just looks so good. What better way to show Norton that he wants to be friends than to copy his style!
This is an endearing story about the contradictory need to be different, yet to belong. The desire to be unique is a relatable concept to young children, who often fiercely protect their uniqueness. Norton's final cry of 'STOP COPYING ME!' is all too familiar to parents and teachers alike. Then there's the Bears of the world who long to be matched, not unique but same. Who look for symbols of unity to show they fit in and belong; who know the importance of friendship.
Gabriel Evans has taken this theme and created two lovable relatable characters who struggle with the push pull of this dichotomy until they realise they are inherently unique on the inside. Plus, a good friend is worth sharing your style and a cuppa with… that is tea or coffee!
The illustrations are soft and gentle with the orange, blue and white motif throughout enhancing the lovable characters rather than taking away from them by demanding attention.
Well, Oscar Wilde said it…'imitation is the sincerest form of flattery' and Evans has demonstrated this beautifully in a story suited to early readers and parents/teachers who want to begin the discussion that it is ok to be the same because really, we are all different! (And all the better for it).
Reviewed by Katie Mineeff