Meg Rosoff, The Great Godden, Bloomsbury, August 2020, 245pp., RRP $15.99 (pbk), ISBN 9781526620538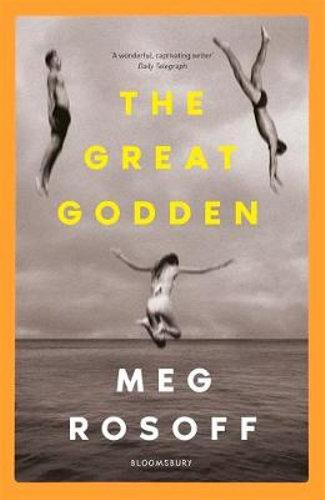 The blurb from Bloomsbury for this book describes Meg Rosoff as incomparable, and I have to agree. I was a big fan before reading The Great Godden and I think I am more in awe of her craft now. Narrated by the oldest member of the family, this is the story of a summer holiday like no other. The family of six spend every summer at their family beach house. Their close friends Mal and Hope are there also, in their own house. They all spend time together, eating and celebrating the summer, each with their own thing to keep them occupied during the day before they come together in the evening. Except this year Mal and Hope have the Godden brothers come to stay, Kit and Hugo. Kit is charming and irresistible, seemingly casting everyone under his spell while Hugo is quiet and brooding. They do not seem to get on and have very little to do with each other. We view the narrative through the eyes of the narrator whose gender is not revealed, and if I recall correctly nor is their name and age. Kit appears to manipulate many around him and a tension builds as the summer progresses. As wedding plans progress for Mal and Hope, Mattie, the narrator's 16 year old sister, forms a relationship with Kit. Our narrator watches his manipulation and is powerless to convince Mattie of the dangers. Hugo also tries warning of Kit's dangers, but his brother is a very influential young man with devastating consequences.
Meg Rosoff's writing is remarkable. She uses metafictive devices to speak to the reader, drawing one into the narrative as Kit draws in his prey, all the while building suspense and intrigue. "And if those three words don't make you shudder, you're not having the correct reaction." (p. 133). This book leaves you with issues resolved but also with questions unanswered and I will need to go back and re-read. There are many layers here and although Rosoff's writing expertly situates you in time and place, the characters are intricate and complex.
If you are looking for a good summer's read look no further, this is perfect. Be prepared for the suspense will make you want to read this without stopping. It is not just a book for teens, it is for adults also.
Reviewed by Liz Derouet