Kerry Rosser (text) and Nicky Johnston (illustrator), Searching for Seashells, Empowering Resources, September 2020, 32 pp., RRP $17.00 (pbk), ISBN 9781925592276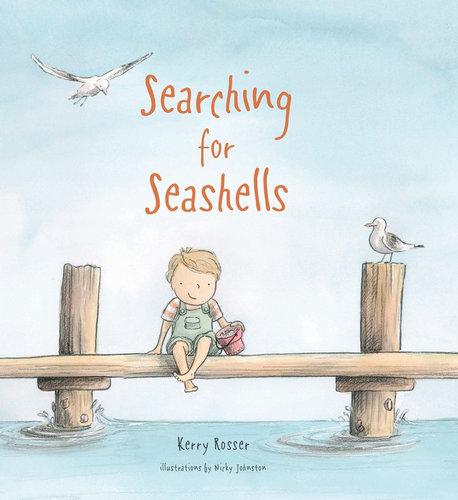 Told in the first person, a young boy works through his grief at the loss of his baby brother. He remembers the way Jimmy used to giggle and the fun they would have playing together building sandcastles at the beach. Talking with mum helps when he is feeling angry, sad, lonely, or guilty; should he have enjoyed playing with a friend without Jimmy there? He sends a train to Jimmy so he can play too. Blowing bubbles by the beach to remember his brother collecting seashells, drawing pictures and sending them across the sea to Jimmy helps, as the young protagonist comes to realise that there are many ways he can remember and celebrate the life of someone he loves.
Soft, watercolour wash illustrations beautifully capture the mood of the story, building on the narrative and cleverly capturing the enormity of emotions that sometimes go beyond words.
A gentle, well-paced story that gives a voice to the very young to work through grief and loss.
Highly recommended 5 +
Reviewed by Mem Capp