Julia Lawrinson, Mel and Shell, Fremantle Press, August 2021, 208 pp., RRP $16.99 (pbk), ISBN 9781760990725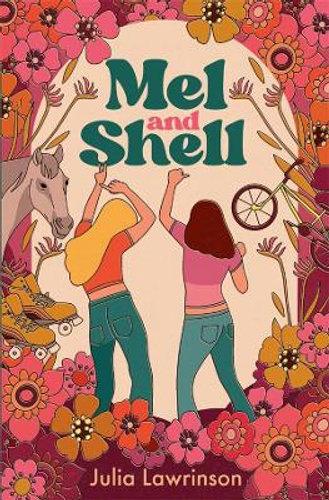 In the latest release from the author of Maddie in the Middle and The Flyaway Girls, comes Mel and Shell— a story of friendship and friction. The novel, set in the 1970s, follows protagonist Shell as she navigates her relationship with best friend Mel. The book is structured as letters to Shell's assigned (imaginary) penpal Mary, an English settler who arrived in Australia in 1829. As part of a class journaling project, Shell divulges all her secrets and frustrations to Mary as well as her concerns about her friendship with Mel. When class bully Sharon starts to pursue Shell as a friend, things get complicated for everyone.
The writing is engaging and relatable — readers will immediately find Shell likeable and want to follow her journey. Though the story feels a little slow-moving in parts, there are some quintessential 1970s details that make it vivid— Rollerama, ABBA fandom, Countdown, and Shell's excitement at a new LP to spin on her record player.
I'm not sure if the book achieves its mission of showing how the commemoration of colonisation affects the relationships of children— though the impacts of colonisation on Aboriginal people are mentioned in the book, it feels like there is a lot left unsaid. Some terms used, while appropriate for the time period the book is set in, may also be jarring to modern readers.
Overall, Mel and Shell is an enjoyable tale about the complexities of friendship.
Recommended for ages 10 and up.
Reviewed by Sarah Stivens